Capabilities for
continuous
success
Aware of the
business challenges and opportunities that we face for the medium and long term, we devoted efforts to strengthen and develop key capabilities that will allow us to keep on writing a story of continuous success and profitability.
As a consequence,
we accelerated the transformation process of our company, raining our associates, reinforcing our distribution network, and generating operating efficiencies that translate into higher savings for our customers.
1 Walmex excluding Banco Walmart, Vips & Suburbia
Digital transformation
Two years ago, we started working on our transformation into a digitally-enabled company to be able to respond to the new trends in a market with increasingly technology-empowered customers and a wider array of options and assortment of products available to them.
To this end, we started changing our way of working and developing new digital tools to train our associates in customer-focused processes. Our digital factory evolved and gave way to Zona 18, a business incubator working as the foundations for the digital transformation and the right execution of our strategy.
Zona 18 comprises four main areas: labs focused on developing digital products (such as recruiting apps for stores and clubs, an omnichannel logistics brain, purchasing process automation, and virtual assistants for store associates), a design center in charge of making new experiences and services, an area to manage cross-functional teams created to work in strategic projects and under an agile methodology, and the Walmart Laboratoria, which along with external collaborators, helped us create solutions that generate operating efficiencies and value to our customers.
Zona 18a business incubator working as
the foundations for the
digital transformation
and the right execution of
our strategy.
Our employment
value proposition
What makes us great is in
our people's heart
A place where you
can be yourself
You get where you
set your mind to
A place that
inspires you
You re-invent the
retail rules
Developing
our talent
234,431
associates
48%
52%
46%
54%
Central America38,860
associates
59%
41%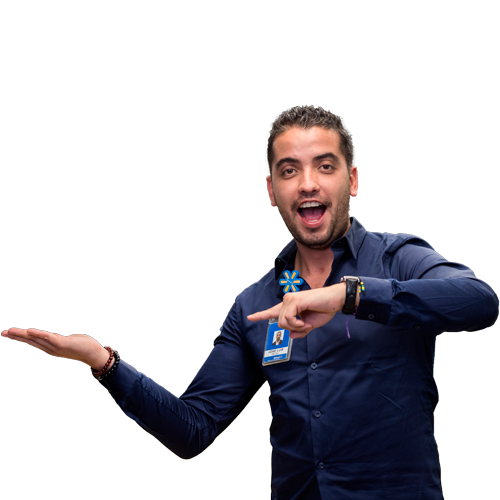 11.6
million hours
worth of training
52.6
million pesos
invested in training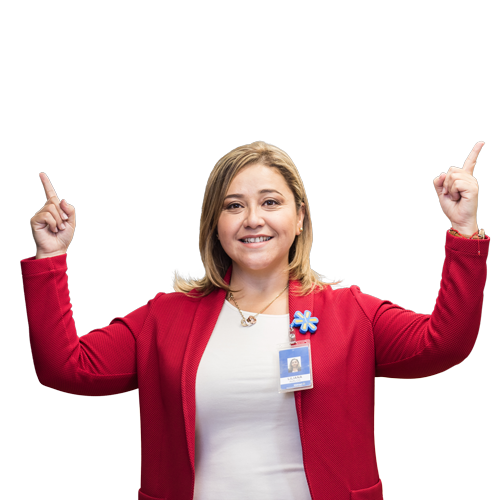 Life-work balance
We are committed to the welfare of our associates; consequently we look for innovation by implementing initiatives that help us create a healthy, collaborative and flexible work environment.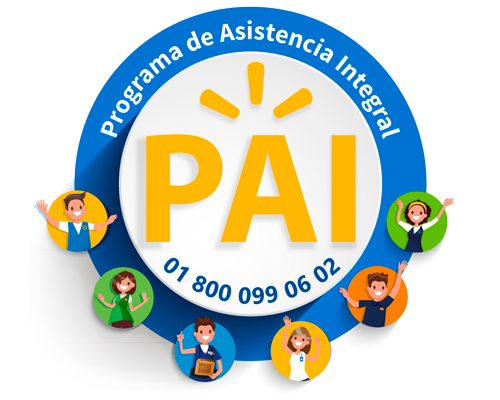 4,926 associates had access
to nutrition services
313 doctor's offices set up in stores
and homeoffices nationwide,
free of charge for associates
We guarantee an environment based on respect where customers, associates, suppliers and members, feel free to be themselves; valuing and enhancing ideas and opinions, experiences and identities to develop their potential.
For the second consecutive year, we were recognized as an inclusive LGBT+ Company
We achieved a better understanding and collaboration among associates of different generations
52% of our associates are women
1,539 associates with disabilities,
184% más vs 2017
Supply
chain
In 2018, we invested in, and fostered, new ways of working aimed at strengthening our supply chain and enabling us as a more profitable, efficient omnichannel company which is closer to customers.
We reinforced our presence in Central America with the opening of a new distribution center in Managua, Nicaragua, and a new agroindustrial plant in Coris, Costa Rica. In parallel, in Mexico we signed an agreement in April for the construction of a new perishables distribution center in Villahermosa, Tabasco, which will allow us to service our stores in the region better and to take our value proposition to more customers.
We kept up the development of eCommerce projects to increase our capabilities, reduce shipping costs and improve our customers' shopping experience. We also implemented our Omnichannel Shipping Process, along with Zona 18, to link our eCommerce logistics network to our distribution centers and brick-and-mortar stores. For the third consecutive year, we were granted the National Logistics Award Galardón Tameme 2018, after our efforts to develop an omnichannel last-mile fleet.
We were granted
the National Logistics Award
Galardón Tameme 2018
We were awarded the AEO (Authorised Economic Operator) Certification by the SAT (Tax Administration Service, per its acronym in Spanish), thus becoming the first self-service company to receive it. This recognition earns us the position of trusted importer that has such an internal control approach that imported merchandise is guaranteed to enter our supply chain in an agile, safe and transparent way.
Throughout the year,
we moved over
1.2 billion cases
Throughout the year, we moved over 1.2 billion cases, accounting for a 5.5% increase versus the previous year, and our cases per man-hour productivity indicator had a 5.3% increase in the same period. We traveled over 306 million kilometers in a total of 963,000 trips across Mexico. Supported by backhaul initiatives, we completed 282,000 trips and traveled almost 24 million kilometers.
963,000trips across the Mexican Republic
Productivity
We had another year of important productivity progress in stores, distribution centers and offices, reflected in a better use of resources, expense reductions, and investments that drive the future of our business.
As of last year, all of our stores and clubs in Mexico started operating under the Centers of Excellence program, and since the results have been positive, we are encouraged to keep on striving for operating excellence across all of our units so as to improve our omnichannel shopping experience and generate more loyalty among our customers. At the end of 2018, over half of our stores in Central America were operating under this approach and delivering positive results versus 2017.
We supported
our store and club associates through
new digital programs and tools focused on driving productivity indicators, such as
UPLH (Units per
Labor Hour).
We updated our point of sale system to FlexPOS, enabling new payment functionalities such as self-checkout and the possibility to pay for a wider variety of services that facilitate our Checkout associates work, and improve our customer shopping experience. Also, this new system help us drive key initiatives, such as the Sam's Club Plus membership, and Cashi Más que Efectivo.
We implemented enhancement programs along with digital tools to successfully reduce the time it took to put together purchase orders for home delivery services at Walmart and Superama, and monitor the delivery process from the moment carriers leave the stores to deliver the orders.
We also drove digitization in our company through new work tools and mobile apps for our store associates, giving them access to all the digital reports and information they need. With this, we streamlined the processes to follow up on everyday backlog.
By digitizing
reports we achieved a reduction of over
100 million
printouts a year.