THE PRIORITY:
our
associates
and customers
first

IN EVERY DECISION WE HAVE MADE, OUR PRIORITY HAS BEEN TO TAKE CARE OF EACH OTHER IN ORDER TO MAINTAIN THE SAFETY OF OUR ASSOCIATES AND CUSTOMERS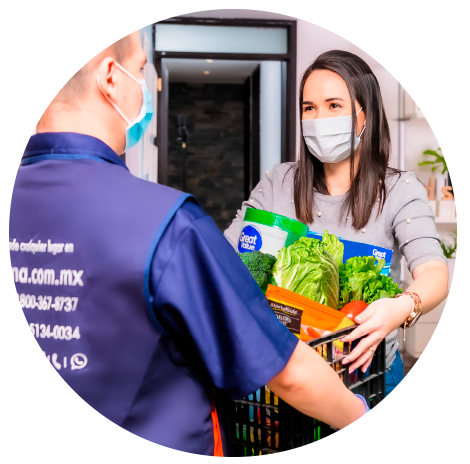 This year's health contingency has put the entire world in an unprecedented situation and has transformed the way we live and work
More than ever before, our services have become one of the primary pillars that drive our domestic economy and that help to make the lives of people easier. Walmart de México y Centroamérica is a company of people who work for people, and consequently it is amazing to witness the work done every day by our more than 231,000 associates.
The work of our associates is fundamental so that our 3,489 units in operation in Mexico and in Central America may open their doors daily and serve the 6 million customers we have in the region each day.

THE CHALLENGE MAKES US GREAT: COVID-19
As a company, we focus on five priorities that have guided our actions amid the health crisis and which are in response to the multiple needs of our associates, customers, suppliers, and the communities we serve.
To support all the associates working daily in our stores, clubs, and distribution centers
To serve our customers by providing access to essential products and by ensuring their safety
To help each other, including the communities we serve and our suppliers
To manage the short term effectively, financially, and operationally
To continue to implement our strategy even amid the crisis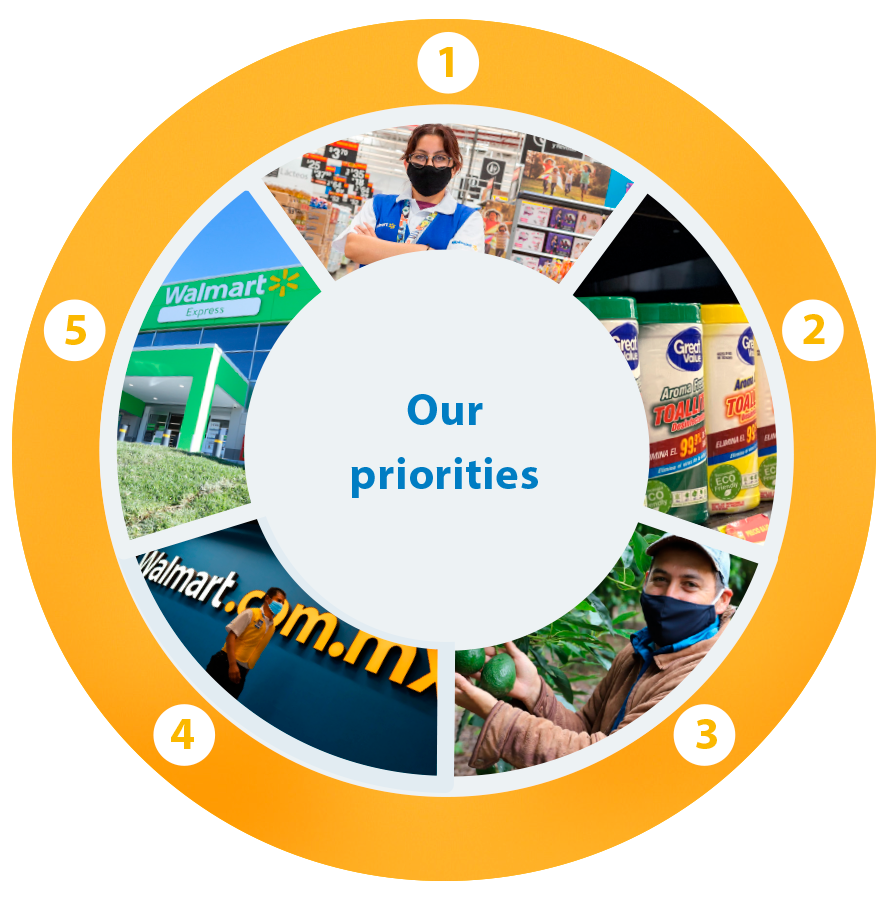 TO SUPPORT ALL THE ASSOCIATES WORKING DAILY IN OUR STORES, CLUBS, AND DCS
We have the enormous responsibility of ensuring and protecting the health and wellness of all the associates who are part of the Great Walmart Family, especially those who work serving our customers and members in stores and clubs, and those who run the business from distribution centers.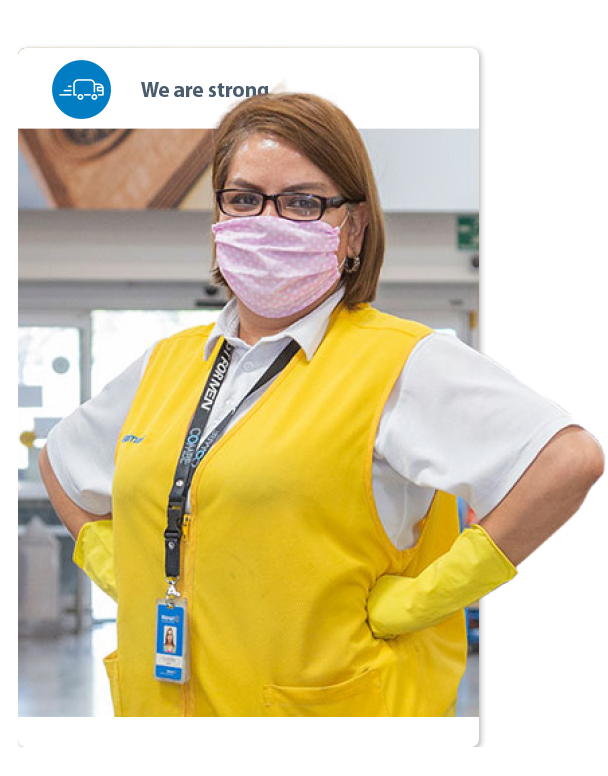 HEALTH BEFORE ALL ELSE
In order to take care of vulnerable population, more than 23,000 associates were granted permission to be absent with pay
In Mexico, we changed the payment frequency of our operation associates, from biweekly to weekly
We provided support to those localities in which access is difficult and we granted two special bonuses to our operations associates in Mexico and Central America
We created more than 225 protocols for safe behavior and support material
Home office associates began working remotely in early March in Mexico and Central America
Initiatives such as Emotional Health Week were developed with the purpose of facing stress and being more productive
We implemented free medical attention for associates and immediate family
In support of the household budget, as of April 1st, our associates have a 6% discount in purchases in our stores
SERVING OUR CUSTOMERS BY PROVIDING ACCESS TO ESSENTIAL PRODUCTS AND BY ENSURING THEIR SAFETY
We undertook the task of implementing and broadcasting via different media, a series of measures and recommendations so our customers and members, in any of our stores and clubs, could follow all the prevention recommendations possible and, in this way, help everyone take care of everybody, together.
The following are the implemented measures and recommendations:
Placement of protection glasses at more than 14,000 checkouts
Welcoming all customers and members with antibacterial gel at all entrances
Distributing facemasks for all store, club and DC associates
Updating the safe distancing measure to 1.5 meters for greater protection
Safety indications at all store and club entrances, stating that one person per family is allowed
Disinfect and fully clean all shopping carts, and areas with high-traffic areas, contact, and common use
Uninterrupted operation during normal working hours for the large majority of our units
Implementing additional cleaning and safety measures when making home deliveries
Avoid using cash
Upon arrival home, proper cleaning of hands and groceries
Repetitive cleaning of reusable bags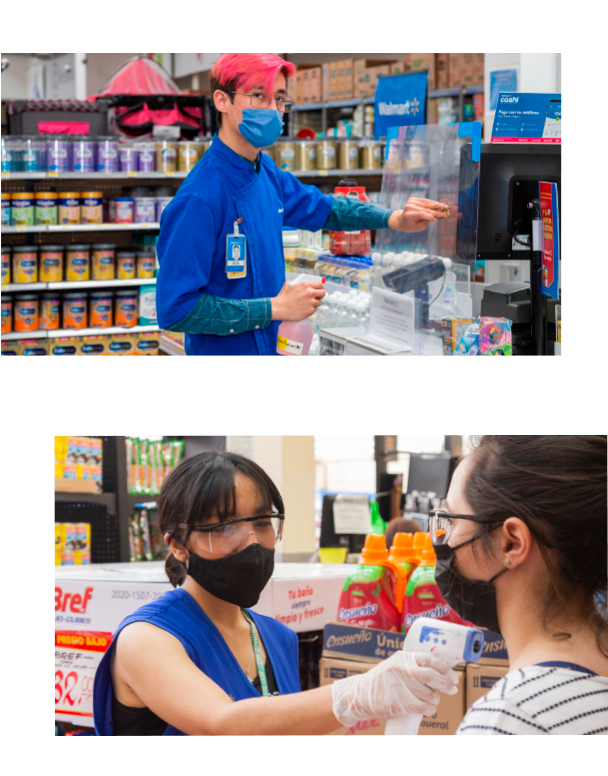 SAFEGUARDING HEALTH AND SAFETY IN ECOMMERCE
In conjunction with other sector companies and related associations, we helped create the "Guidelines for preparing, buying, and delivering e-commerce orders during the COVID-19 pandemic in Mexico."
Among these best practices, which we have followed closely, are:
Reinforcing and supervising general cleanliness compliance on a frequency basis
The creation of continuous disinfection plans in high-traffic areas
Daily disinfection of items
Ensure minimum contact possible to completing the delivery
Aware of the importance of protecting vulnerable people regarding COVID-19 and who need to shop without leaving home, we offer a broad homedelivery schedule via our eCommerce platforms for our different formats.

GUARANTEEING SUPPLY WITH EVERY DAY LOW PRICES
We worked tirelessly to guarantee sufficient supply for our customers, of goods like toilet paper, beans, rice, milk, perishables, staple goods and household cleaning products, among others.
We created a program comprising over 300 items, which we called Los Esenciales (Essentials)
We launched Essential Back-to-School Products, to maintain low prices for 60 basic items found on school lists
At Bodega Aurrera we have reinforced the Morralla (Loose Change) campaign, which offers a series of products valued at 5 pesos and above, including Our Brands
We implemented Cañonazos campaign, aimed at driving higher volume products, with top-selling brands and products offered at the best possible price-value ratio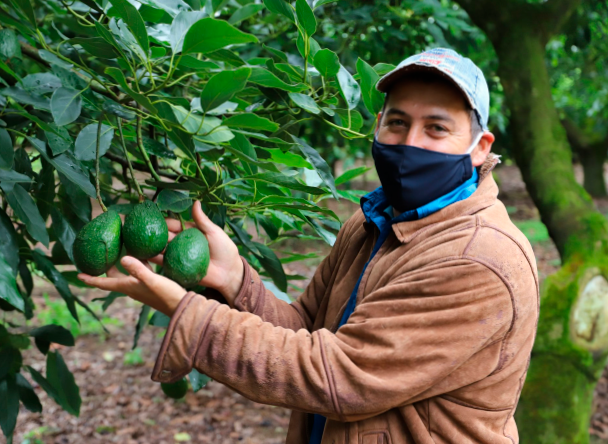 HELPING EACH OTHER, INCLUDING THE COMMUNITIES WE SERVE AND OUR SUPPLIERS
Our company is committed to the communities we serve, fully knowing that solidarity is required now more than ever before. Thanks to this commitment, a positive impact has been achieved on the lives of our associates, suppliers, and communities, in addition to being an ally with the government in favor of society.
WE ARE A PEOPLE COMPANY, IN SERVICE TO ALL PEOPLE
We donated 130 million pesos to help finance the COVID-19 Temporary Unit set up in the Citibanamex Convention Center.
The Walmart Mexico Foundation, in conjunction with the Mexican Center for Philanthropy, developed the Mexican Pantry Fund to collect funds and assist families who have lost their sources of income to the pandemic.
In recognition for health-sector workers, a 10%-discount was offered in pharmacy products. In addition, Sam's Club opened its doors so they could shop without a membership.
In Central America, we supported the different agencies of the region by donating 7.4 million pesos in groceries. Moreover, we set up the Friendly Hands program in Costa Rica, Guatemala and El Salvador. Collection centers were set up in our stores so customers deposit donations of staple products, which would then be delivered to assistance authorities.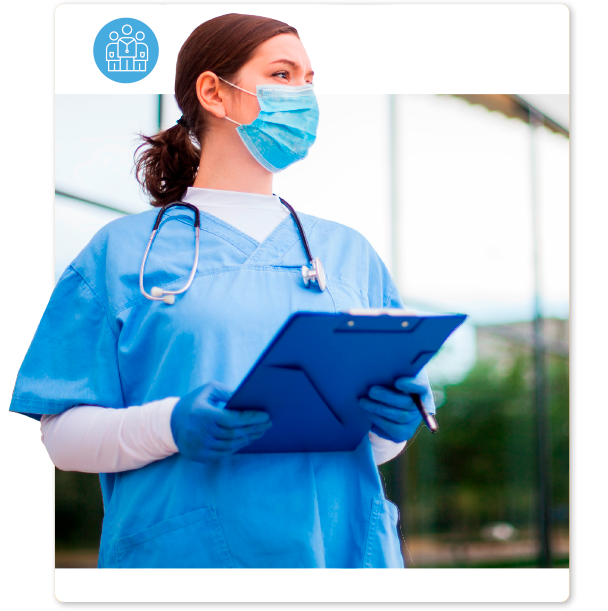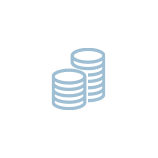 26.3 millions
Amount collected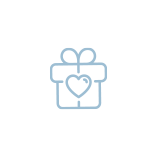 40,165
Pantries delivered
WORKING AS A TEAM WITH OUR SUPPLIERS AND BUSINESS PARTNERS
We created the Support Plan for Micro and Small Enterprises with the purpose of contributing towards and driving their growth.
The support granted through this plan includes: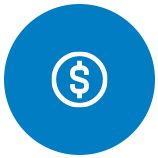 The Funding Program through factoring
We reduced payment terms for micro and small enterprises, indefinitely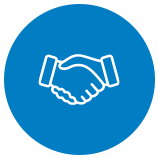 We waived two months of rent for micro and small tenants
In order to promote digitization of SMEs, at the end of the year we launched Walmart Digital Entrepreneurship, a digital training program designed for entrepreneurs who were affected by the pandemic and therefore needed help in facing this crisis. This program was made possible through an alliance with the Walmart Mexico Foundation and the ProEmpleo Productivo Foundation.
MANAGING THE SHORT TERM EFFECTIVELY, FINANCIALLY AND OPERATIONALLY
We are a company that continuously works to improve its value proposition in terms of prices, service, and assortment.
PRODUCTIVITY ENHANCEMENT
Thanks to our financial discipline, excluding onetime effects, we kept SG&A at levels similar to the previous year, despite high expenses incurred due to the pandemic.
The more we grow and invest in our business, the more our financial strength increases. By building greater capacity, investing, and optimizing our operation, we were able to improve the Net Promoter Score (NPS) to levels surpassing those of 2019.
In Central America we also needed to accelerate our omnichannel plans. We have over 200 operating units equipped with omnichannel capabilities, where our customers have the option to pick up their products at special modules and/or receive home delivery.
In Mexico, eCommerce contribution to total sales growth increased 2.5 times vs. 2019. In addition, our Gross Merchandise Value grew 164%.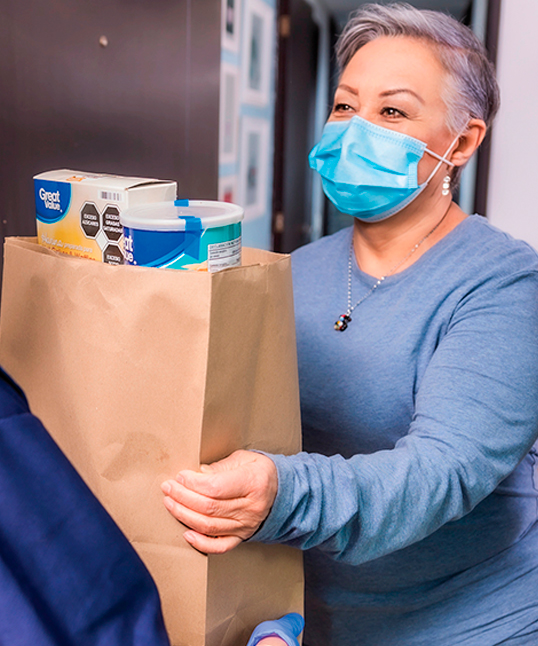 DRIVING OUR STRATEGY FORWARD, EVEN AMID THE CRISIS
We understand the difficult situation faced by many sectors; we put ourselves in their place and we are aware that it is a matter of interdependence -if one wins, we all do.
We continue investing despite the prevailing uncertainty. We believe in the long-term potential of the region
INVESTING IN INFRASTRUCTURE TO CONTINUE BUILDING THE FUTURE
We decided to continue forward, investing in Mexico and Central America to create sources of employment, technological innovation, and opportunities for all families.
Throughout the year we resumed our new-store growth plan, at an even faster pace, but always mindful of recommendations made by the authorities regarding construction; we also ensured that conditions were safe at all times. By doubling our efforts to maintain the strategy, it allowed new-store contribution to growth amounted to 1.5%.
1.5%
new stores contribution to total sales growth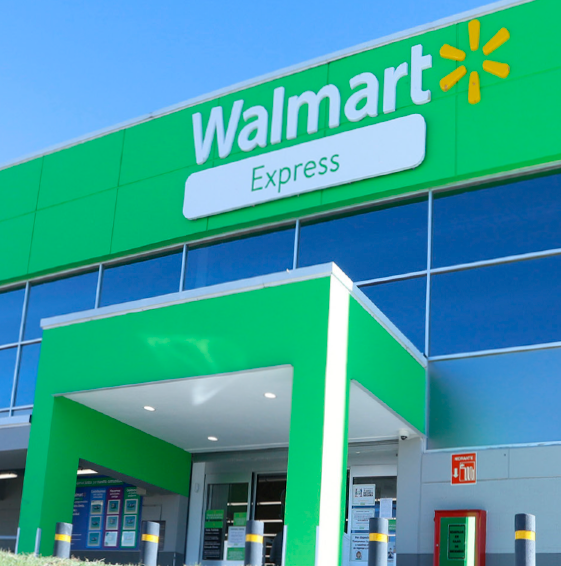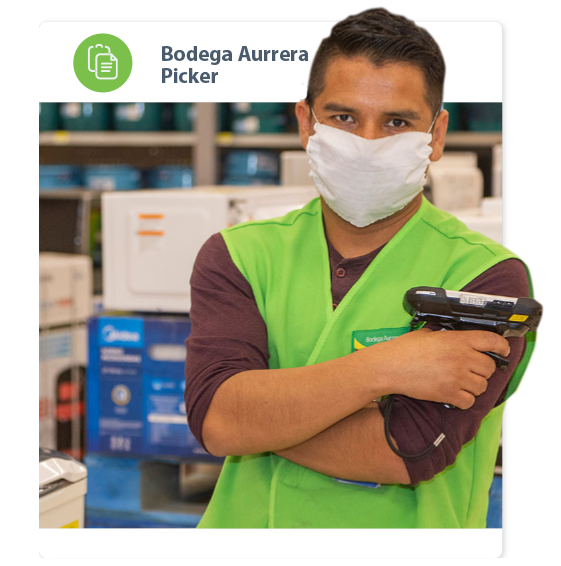 INVESTING IN LOGISTICS AND ECOMMERCE
The demand for online shopping through our eCommerce platforms were three times higher compared to 2019.
We strengthen our operation capacity hiring more than 2,700 pickers.
We opened three new DCs, so now our infrastructure has five operations dedicated to eCommerce
We launched the Bodega sites for both the extended assortment well as for On Demand service with Despensa a tu Casa (Grocery Home Shopping).
We enabled On Demand service for 101 Bodega stores and 164 Sam's Club