Our Business
THE PURPOSE:
to help
people to
live better
AT WALMART DE MÉXICO Y CENTROAMÉRICA WE WORK EVERYDAY WITH THE PURPOSE OF HELPING PEOPLE SAVE MONEY AND LIVE BETTER
MESSAGE FROM THE CHAIRMAN OF THE BOARD OF DIRECTORS AND FROM THE PRESIDENT AND CHIEF EXECUTIVE OFFICER
2020 was a year, unlike any other, that tested our capacity for resilience and innovation. We are honored to bear witness to the response given by our great Walmart family in Mexico and Central America, in light of the crisis caused by the pandemic. Their efforts and empathy were fundamental to get ahead more strengthened than ever.
+ Read message
Enrique Ostalé
President of the Board of Directors Walmart de México y Centroamérica
Watch video
Guilherme Loureiro
President and Chief Executive Officer Walmart de México y Centroamérica
Watch video
701.7 billion
revenue +8.5% Gr.*
10.7%
EBITDA margin +6.2% Gr.*
64.8 billion
cash generation +1.62% Gr.*
16.7 billion
invested in high return projects
41,186
suppliers in the region
93% of goods sold in Mexico
are purchased in the country
88% of goods sold in Central
America are purchased in the region
1,770 million pesos channeled
through social impact programs1
71.5% progress in our zero waste goal1
3,443 products with improvements
to reduce their environmental impact2
80% of our stores are supplied with
renewable energy2
63% of energy consumption
is supplied from renewable sources1
-15% associates
accidents in Mexico
+116,000 training hours
on our Statement of Ethics1
-22% associates
accidents in Central America
50% board members are independent
Gr.* Growth vs 2019 1 Mexico y Central America 2 Mexico
OUR HISTORY
Running our business for more than 60 years, has taught us how to achieve results, even in challenging situations.
BUSINESS
MODEL
Our customers are always at the center of all our decisions, which is why we aim to provide a seamless shopping experience. We built the capabilities needed to deliver value to all our stakeholders.
Customer-centric: We place our customers at the center of our decisions with the purpose of helping them save money and live better.
Seamless shopping experience: Our customers can shop in our stores or via our digital platforms, easily, without friction and with the same benefits.
Capabilities: The key resources that distinguish us, enabling us to fulfill our customer value proposition and deliver value to our stakeholders.
Our way of working: The transformation in how we work is related to an ongoing process of evolution towards being an agile organization.
Stakeholders: We seek to consistently deliver value to our customers, associates, shareholders, communities, partners, suppliers and the planet.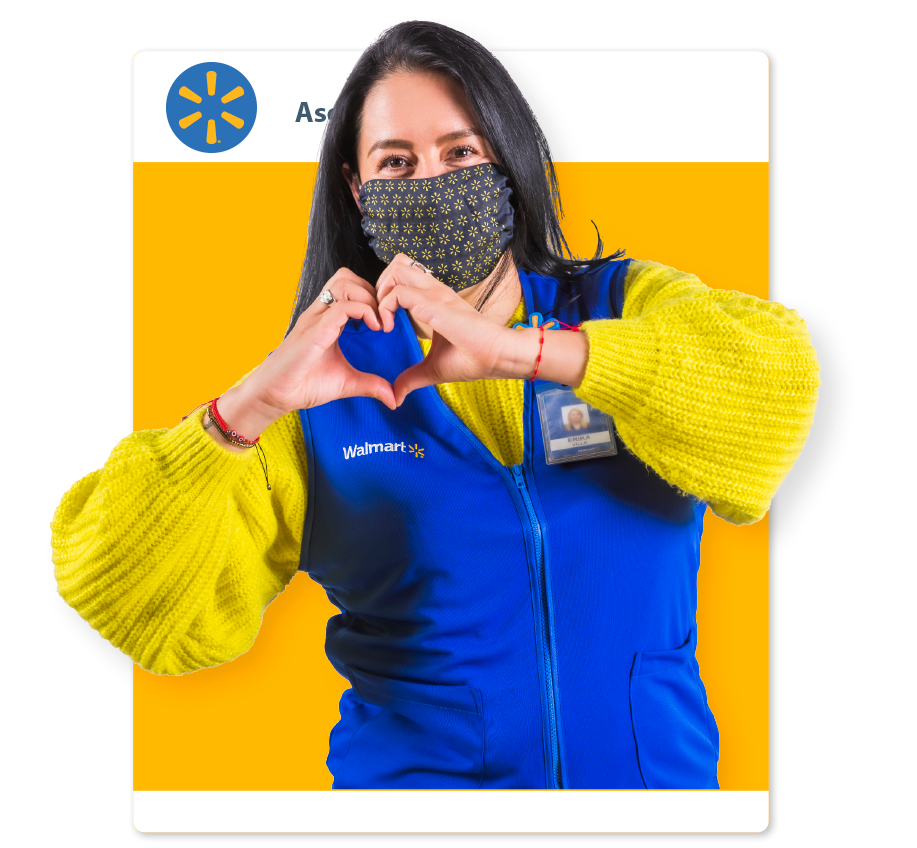 SHARED VALUE:
OUR ESG APPROACH
(Environmental, Social and Governance)
Walmart's purpose is to save people money to help them live better. We help families find solutions that make their busy lives easier by providing them convenient access to affordable food items and other products around the world, while also generating economic opportunities and seeking to improve social and environmental sustainability to strengthen local communities.
Despite having been a year full of challenges, we maintained our responsibility to sustainability, our communities, and the planet. We aspire to create Shared Value.
Generating Shared Value for our stakeholders
The value of our business increases as we approach important needs for society and in this way we contribute to society's transformation.
For Walmart de México y Centroamérica, Shared Value implies creating economic, environmental and social value for all our stakeholders. This creation of value increases company competitiveness, while also contributing to improve the social and economic conditions for those with whom we relate.
To achieve this virtuous cycle between Walmart and our stakeholders, we have the firm commitment of our leaders to develop competencies and new forms of expertise, maintaining continuous dialog with our stakeholders and always taking their needs into account.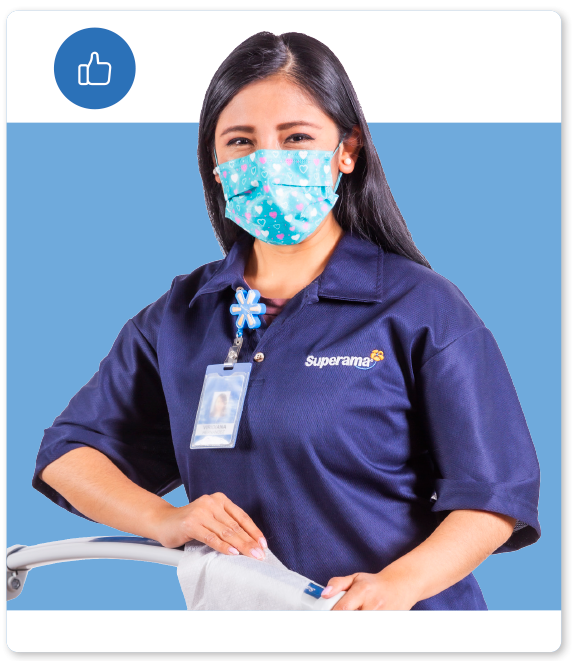 Customers
Convenient access to affordable, trustable and sustainable products and services
Shareholders
Superior long-term returns through financial and ESG leadership
Suppliers
Access to markets and ability to accelerate supply chain sustainability
Associates
Opportunity for good jobs and growth
Communities
Resources to build stronger, more inclusive communities
Planet
Leadership on renewable energy, waste and sustainability
Business partners
Strategic alliances for strengthening ecosystems
6 million
customers served daily1
586 stores offering
same-day delivery in Mexico
+170 bps
improvement NPS2
+34,400
tons of food donated1
+50bps increase in price gap
in Mexico
130 million
pesos for COVID-19 Temporary Unit2
30.9 billion
pesos returned in dividends
6years outpacing the market
growth in Mexico
12% stock price appreciation
during the last two years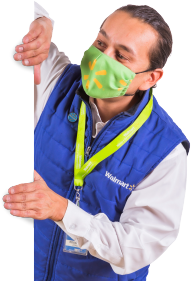 11,500
women promoted
+4,400
associates with disabilities +193% vs 2019
38%
executive positions filled by women
+420 entrepreneurs developed
with Walmart Reemprende Digital
92% PyMEs of our self-service suppliers are SMEs2
418 million
pesos in purchases from small farmers
75.7%
progress in the Zero Waste goal in Mexico
12
recycling centers installed in Mexico
93%
of palm oil comes from certified sustainable sources
100% rent payment waived,for two months for 56% of tenant base (micro and small) in Mexico
7-day payment term for our micro and small suppliers
COVID-19 we were involved in the creation of Guide for order purchases and deliveries during the pandemic in Mexico
1 Mexico y Central America 2 Mexico
SHARED VALUE MODEL
As a company with 231,271 associates, over 2 billion customers, 41,186 suppliers, and present in 685 cities throughout the region, we can and must contribute significantly to sustainable development, therefore our reason for believing in our Shared Value approach.
Our company is based on values and is led ethically, and our decisions and leadership are always guided by our principles.
Our actions are in line with our purpose of saving our customers time and money to help them live better, with the vision of contributing towards improving the quality of life of the families in the region. This is achieved by our way of working, in conjunction with our stakeholders.
Together we generate Shared Value for society and the planet to increase the potential of economic, environmental and social value.
Building this virtuous cycle leads us to being the most reliable omnichannel of which all of us can be very proud.
E

S

G

PRIORITIES

In maximizing Shared Value, our goal is not only to lead a profitable omnichannel business, but to also perform large scale and long-lasting enhancements to the most outstanding ecosystems of our business.

We have the unique ability of making a difference through our strengths, with an important role played by all our associates in the region; our supplier relations; our expertise in food, food products and other categories; our units; our responsibility to the environment; and our logistics and technological capacities.

We determine our ESG priorities in terms of the importance each subject has for our company purpose, the categories we manage, and our key markets, in addition to the capability our company has to effect change and underscore the right measure of importance of each subject for our customers and stakeholders.

These priorities are founded on valuable information supplied by our stakeholders. In 2018, we performed our Materiality Analysis, whose results help in:
Identifying subjects of
priority for the company
Identifying subjects of importance for each of our stakeholder groups
Identifying risks 3 and opportunities
Defining and implementing action plans that lead to enhancing our performance
In light of the changes produced by the pandemic, we decided to perform a new materiality analysis for 2021
In line with our strategic approach and those subjects considered essential for our stakeholders, we have defined three strategic pillars for our company. We update our strategy through continuous improvement process and inform all our shareholder of our commitments, progress, and challenges: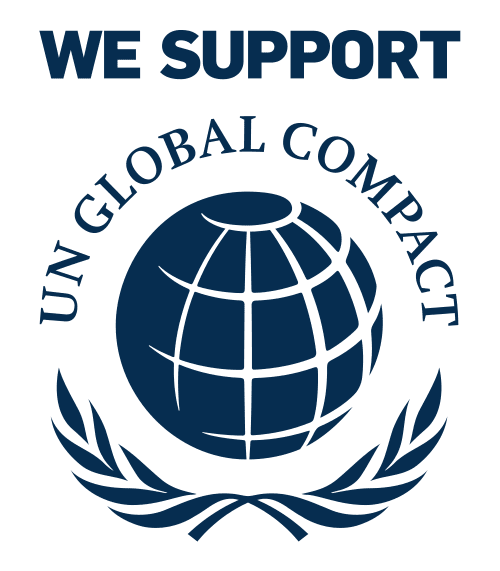 UN GLOBAL COMPACT
We are signatories of the UN Global Compact since 2019, fully incorporating sustainability into our business strategy. Moreover, it provides us with the proper framework to reinforce our long-term commitment to commercial, responsible, and ethical practices.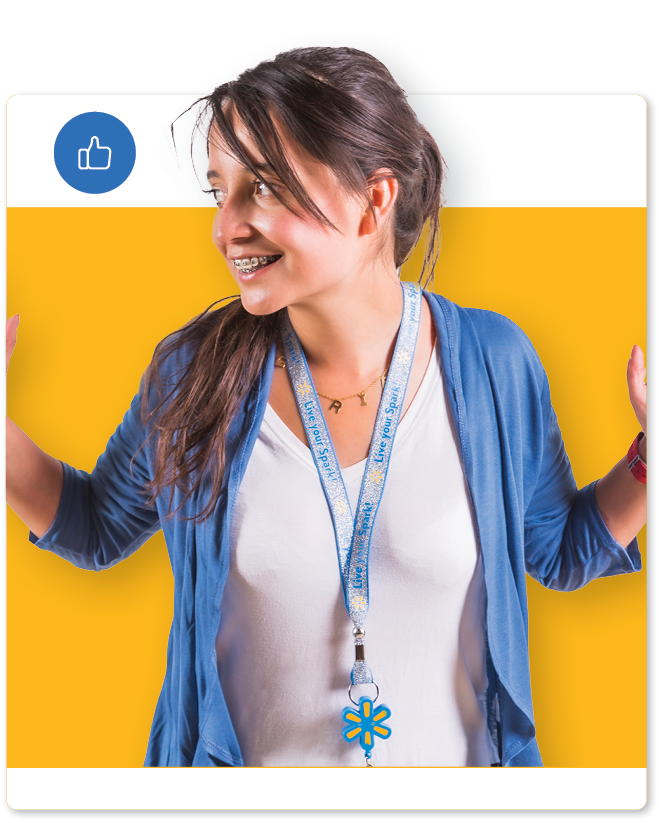 We work to reinforce our commitment to responsible operation, in keeping with the 10 principles of the UN Global Compact, and to making strategic decisions towards achieving the UN Sustainable Development Goals (SDGs)