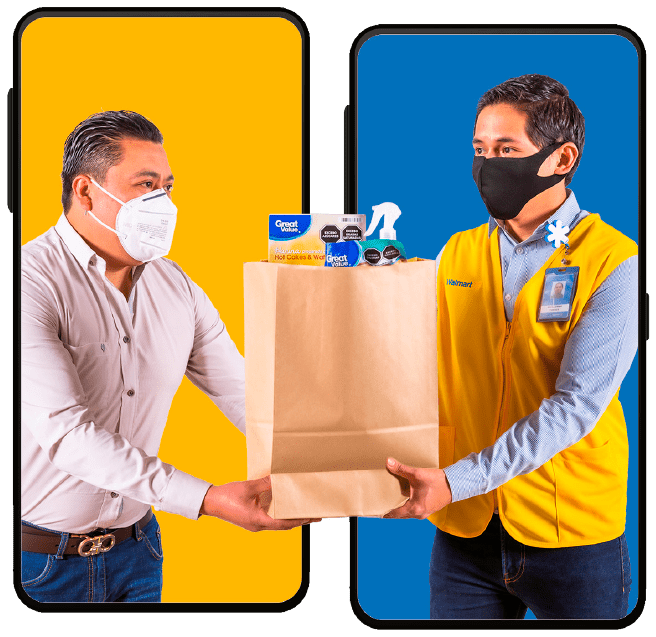 SATISFIED CUSTOMERS AND MEMBERS
Our customers are at the heart of everything we do. We work as a team to meet their needs; we listen to their opinions and expectations; and we make a big effort every day to improve our performance, with the goal of serving them better.
Results for Mexico
We increased our overall customer recommendation rate by 1.7%
We increased the overall customer satisfaction rate
Autoservicio
We increased the customer satisfaction rate by 1.7% in Mi Bodega and 3.3% in Walmart Supercenter
We increased the satisfaction rate of our customers in self-service
Walmart Supercenter is the format with the best score in overall satisfaction for self-service
Sam's Club
We increased the member recommendation rate by 2.6%
We increased the satisfaction rate for our members
The intention of members who shop in our clubs or online increased 1.6%
The highest ranking format in overall satisfaction
eCommerce
We increased the recommendation rate of our members and customers by 3.4%
We maintained the satisfaction rate of our members and customers
The format best evaluated in overall satisfaction was Bodega Aurrera
Central America
The overall rate of customer recommendation increased 8%
We increased the overall customer satisfaction rate by 7.7%
The format that ranked the highest in overall satisfaction was our Discount Stores
TRANSFORMING TO MEET OUR CUSTOMER SATISFACTION
As a result of the pandemic in 2020, in Mexico and Central America we conducted a methodological change to measure the satisfaction of our instore and eCommerce customers. We went from having tablets in all our points of sale in all our countries and formats, to the methodology used by Walmart International in the majority of countries where it operates.
Customer Experience
ECOMMERCE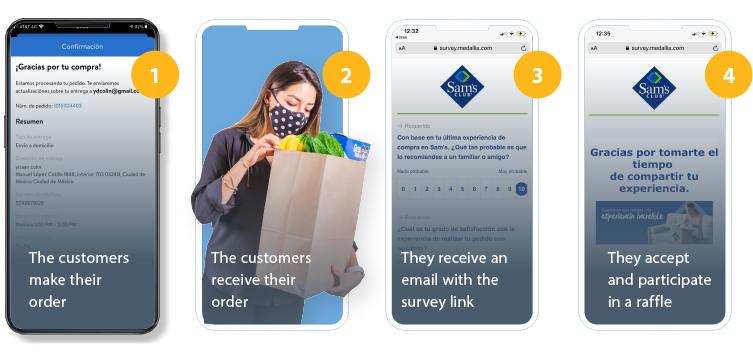 BUYING IN THE STORE OR THE CLUB
CONSUMER PROTECTION
Thorough our Consumer Protection program we have implemented different processes that ensure meeting our commitment.
The company has review procedures for new advertising material, whose purpose is to ensure said material is truthful, clear, complete, and that it offers the necessary elements for informed decisions by the customer.
With our program for eCommerce, Trust and Safety platforms, we monitor make sure that product information is correct and ensure that products banned for sale by applicable regulations and/or internal company policies are not being sold, as is the case of offensive or discriminatory products, or those displaying inappropriate language.
Both in our stores as on our eCommerce sites, we have several channels available to provide consumer support and assistance, to either make orders, follow-up on orders, or to resolve any complaints. There are telephone numbers that our customers may use in the case of any complaints or questions.
PROMOTING A HEALTHY LIFESTYLE
We want our customers to have increasingly better health and wellness. We support them in enjoying a healthy lifestyle and habit that help to keep them healthier, through three pillars:
Offering healthy products
Fostering physical activity
OFFERING HEALTHY PRODUCTS
With our specialized team in responsible marketing communication, we work to ensure transparency in the nutritional product content as well as product innovation and nutritional profile improvements, by reducing sodium, fats, and sugar, among other aspects.
FOSTERING PHYSICAL ACTIVITY
In February 2020, Superama organized Corre Con Sentido (Run With a Purpose) for those of our customers who lead a dynamic, healthy, and family-oriented lifestyle; it is a race which encompassed 5 and 10 kilometer-stretches. This event has a social cause, as 100% of the enrollment fees were donated to different civil society organizations. The 2020 race was in benefit of children with cerebral palsy, collecting over 1,000,000 pesos in support of the 500 children of APAC -the Association for People With Cerebral Palsy.
EDUCATING OUR CUSTOMERS
The Consumer Goods Forum is a global organization that gathers top retailers and mass consumer-goods producers throughout the world to achieve positive changes in the industry and among the consumers. Doug McMillon, President and CEO for Walmart Inc., is a member of the Global Board of Directors; and Guilherme Loureiro, President and CEO for Walmart de México y Centroamérica, represents the company in the chapter for Latin America.
MÉXICO PONTE BIEN
(Mexico Get Well)
Due to the situation experienced by all and to continue contributing to better health for all society, in 2020 México Ponte Bien became a digital platform that showcases information, tools, and resources that contribute to their everyday lives and those of their families.
At www.mexicopontebien.com, consumers can find monthly information on subjects related to nutritional education, personal care, household care, and an active lifestyle. In addition, there are publications on social media pertaining to the initiative and to participating companies.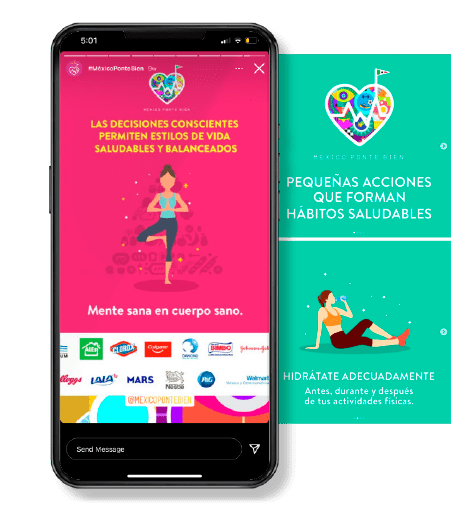 RESPONSIBLE AND INCLUSIVE VALUE CHAIN
At Walmart de México y Centroamérica we have set the goal of promoting an inclusive supplier base, which creates economic opportunities for all people and their families.
We work with small farmers to improve their quality of life through improved market access, skill building, and training in the commercial vision. In this way, we promote local production innovation and growth in the region.
We are convinced that our supply chain must be a reflection of the diversity of our customers and of the communities where we live and work
41,186
regional suppliers
92%
of our self-service suppliers are SMEs in Mexico
93%
of the merchandise sold in Mexico is sourced in the country
88%
of merchandise sold in Central America is sourced in the region
RESPONSIBLE SOURCING
One of the operating strategic objectives in the supply chain is responsible sourcing. This entails analyzing what we purchase beyond traditional concerns such as cost, quality, and lead time, taking into consideration ethics, labor rights, and also social and environmental matters when procuring products and services in all buying categories and regions.
Incorporating Responsible Sourcing Practices in Our Business
Thanks to the integration of our Enabling Business with our retail market supply office and supply centers, we are now able to incorporate responsible sourcing practices in the strategies, processes, systems and merchandising team decisions. This process begins by selecting suppliers and ends with new product development.
The Responsible sourcing Associates hold buyer meetings with suppliers to help establish expectations beforehand, and they receive training to understand the impact of their decisions on supply chain conditions, and how they can reinforce positive work practices with our suppliers. Newly-hired associates also receive training and participate in workshops and educational sessions that include subjects such as forced labor, safety and hygiene, as well as obtaining specific training for each category.
GOVERNANCE AND POLICIES
All suppliers are bound by the Walmart Supplier Standards. Among the requirements for both our suppliers and for those who supply them, are the following:
Comply with the law

Be transparent

Never use forced or child labor

Maintain a fair decision-making process regarding employment

Comply with all applicable laws and agreements on compensation and work hours

Recognize the freedom to associate and collective bargaining

Provide a safe working environment
Suppliers are charged with complying with these rules in all their operations and throughout the entire product supply chain, which are included in supplier agreements, published in seven languages.
LOCAL AND INCLUSIVE SUPPLY CHAIN
Our purchasing power has become a two-way development tool:
To develop our different suppliers
To support small farmers in vulnerable situations
As set forth in our Declaration on Supplier Inclusion, signed by the CEO for Walmart Inc., Doug McMillon, we believe a diverse supply chain offers better quality products, and of greater variety, for the communities we serve.
Development of our
supply chain
Direct sourcing from local suppliers of Our Brands
73%
of self-service suppliers are domestic
53%
of self-service suppliers are domestic
90%
of sales come from domestic suppliers
70%
of sales come from domestic suppliers
PURCHASING DIRECTLY FROM LOCAL SUPPLIERS FOR FRESH
FISH AND SEAFOOD
Sourcing of regional product
Sourcing directly from local producers
54

%
domestic suppliers
46

%
directly from imports
53

%
domestic suppliers
47

%
directly from imports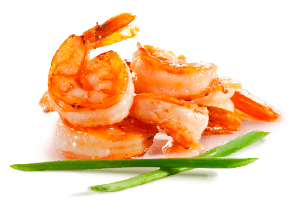 DIRECT SOURCING FROM FRESH LOCAL SUPPLIERS
FRUITS AND VEGETABLES
Sourcing of regional product
Sourcing directly from local producers
79.9%
domestic suppliers
20%
directly from imports
77%
domestic suppliers
23%
directly from imports
DIRECT SOURCING FROM FRESH LOCAL SUPPLIERS
MEATS
Sourcing of regional product
Sourcing directly from local producers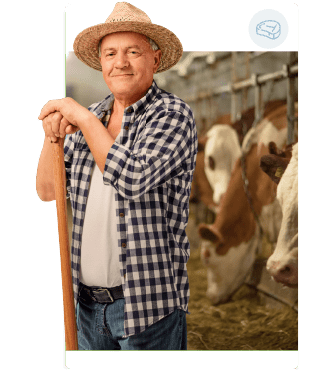 97.2%
domestic suppliers
2.8%
directly from imports
70%
domestic suppliers
30%
directly from imports
ADOPTA UNA PYME (ADOPT AN SME)
Adopta una PyME is a program whose purpose is to help small and medium-sized enterprises increase their sales and develop their operating, financial, and logistics capacities.
Some of the benefits for the suppliers who are part of this program include:
Access to shared sales promoters
Training courses on self-service
Positioning their products in the media
It enables them to have a broader vision of the business to improve performance and to strengthen their commercial strategy.
In Mexico, we supported 25 suppliers who offered products in Bodega Aurrera, Superama and Walmart, nationwide.
These suppliers joined the almost 300 who have been fostered in the four previous generations, and who have generated more than 30% in sales.
We have the participation of associates who have helped companies focus their efforts on retail know-how.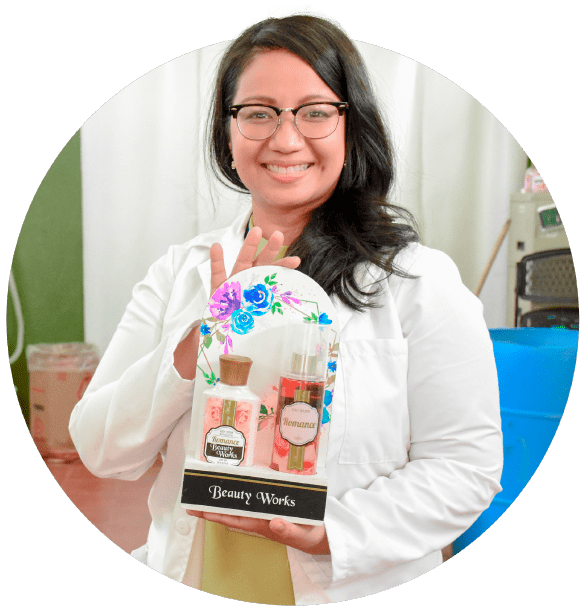 UNA MANO PARA CRECER (A HELPING HAND)
The purpose of this program is the sustainable development of our suppliers in Central America, with special emphasis on the economic empowerment of women.
Currently, the program has 467 SMEs, of which 36% are headed by women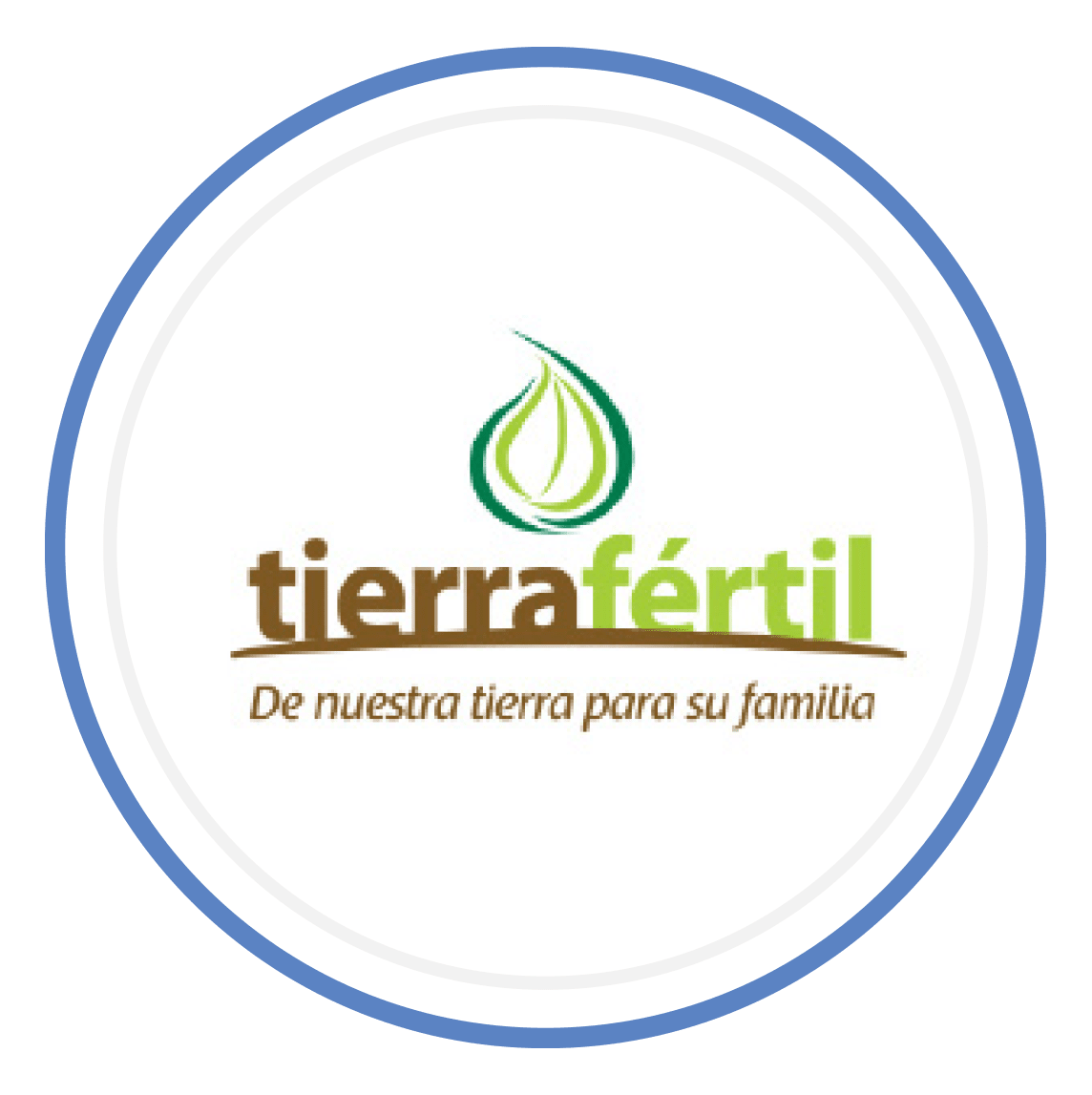 TIERRA FÉRTIL (FERTILE SOIL)
This program aims to transform small and medium-sized farms into agrobusinesses. We ensure them access to the formal market through direct purchases, training, and assured payment. We provide access to technology, best farming practices, and we guarantee food safety and security for their products.
The three primary lines of work for this program are:
Buying directly from the farmer:

This makes the farmer an active part of the supply chain, with competitive prices and less intermediaries, thereby ensuring timely payment and greater income for the suppliers

Training and technical assistance:

With the support of expert Walmart associates and outside consultants, we provide our suppliers with training and/or technical assistance in different fields of expertise: seed quality, crop rotation, post-harvest handling, responsible use of water resources, good manufacturing practices (GMP), basic management skills for agrobusinesses, and financial assistance. Moreover, we conduct ongoing and frequent training for farmers in Good Agricultural Practices (GAP)

Facilitating access to technology and expertise:

This is managed through NGOs, with the direct donation of goods or by implementing projects that facilitate tools, equipment, new farming technology, and direct investment resources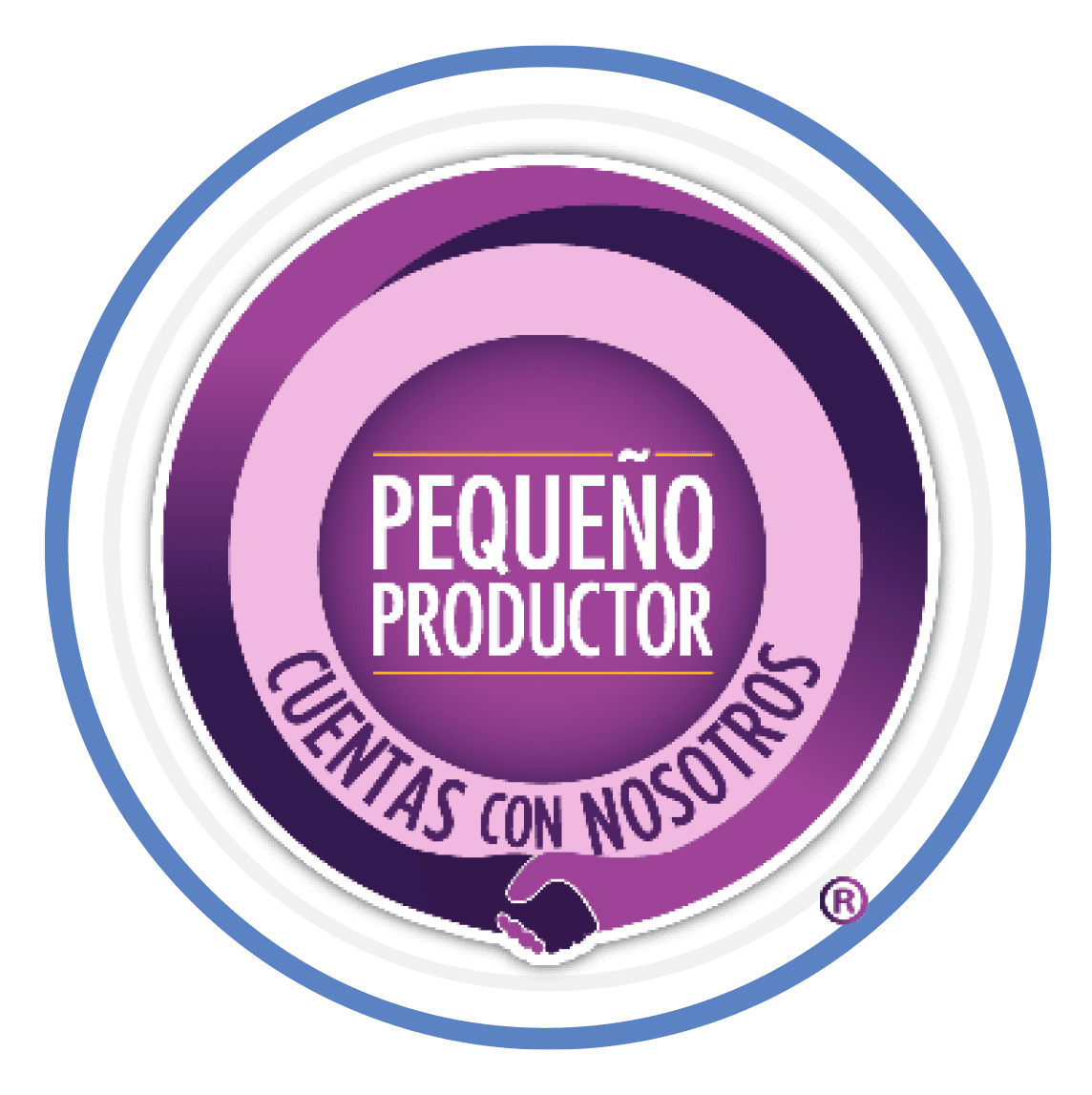 PEQUEÑO PRODUCTOR (SMALL FARMERS)
Through the Walmart Mexico Foundation, since 2004 we have been helping in the development of Mexican agriculture. Financial donations have been provided for production projects for impoverished communities, and for the intensive development program for farmers and manufacturers.
The program focuses on the following:
Improving working conditions

for farmers

Providing training in the agricultural production process,

logistics and business

Selling their products in our stores,

under preferential conditions
Through this program, we have been able to contribute towards greater productivity, increased income and economic activity, generating jobs, and creating new businesses, with special focus on the inclusion of young people and women.
418 million
pesos of purchases from small producers
3,568 benefited
producers
BUILDING STRONG COMMUNITIES
During these times of pandemic, at Walmart de México y Centroamérica we honor our commitment to supporting society by contributing to improve the development of the communities where we operate and who need us the most.
In 2020, we earmarked over 1,770 million pesos to projects that create opportunities, improve sustainability, and strengthen communities through the combined assistance of in-kind and cash donations.
With the collaboration of our allies and stakeholders, we have worked to transform systems by creating projects that generate economic opportunities for individuals and their families.
2,738,835
beneficiaries impacted
1,770
million pesos channeled via social impact programs
154
NGOs working in alliance with the company to maximize the impact and scope of our social programs
Our social action strategy is tied to the core business of the company and its greatest potential for generating value
The resources used to channel the derived social benefits incorporate monetary and in-kind resources, the talent of our associates, sales floor, and logistic and purchasing capacity. In consequence, we are able to create alliances with our suppliers and increase the capacity and impact of our social programs.
Our community support program focuses on four lines of action:
FOOD SECURITY
This pandemic has further deteriorated the food security situation in certain communities; our soils, fresh water, oceans, forests, and biodiversity are deteriorating rapidly. Climate change is exerting even greater pressure on the natural resources we rely on, increasing the risks associated with disasters such as droughts and flooding.
The donations from our stores, clubs, offices and DCs go to foodbanks and NGOs who have the capacity to efficiently distribute the food received from all our business units to communities, thereby increasing the positive use of food and merchandise throughout the country.
The philanthropic food network depends on a sound infrastructure. We therefore earmark funds to the purchase of equipment and transportation, in addition to providing the experience and know-how of our associates who assist the different NGOs and foodbanks to extend their scope and impact.
Over 34,400 tons of food donated to 102 foodbanks, benefiting more than 2 million people in the region
In 2020, our stores, plants, and distribution centers donated more than 4,650 tons of food products to foodbank programs located throughout Guatemala, El Salvador, Honduras, Nicaragua and Costa Rica, benefiting more than 535,300 people.
In cooperation with 36 suppliers throughout the region, we delivered almost 67 tons of in-kind donations such as food, personal care, hygiene, and biosafety products, thereby benefitting 225,860 Central Americans.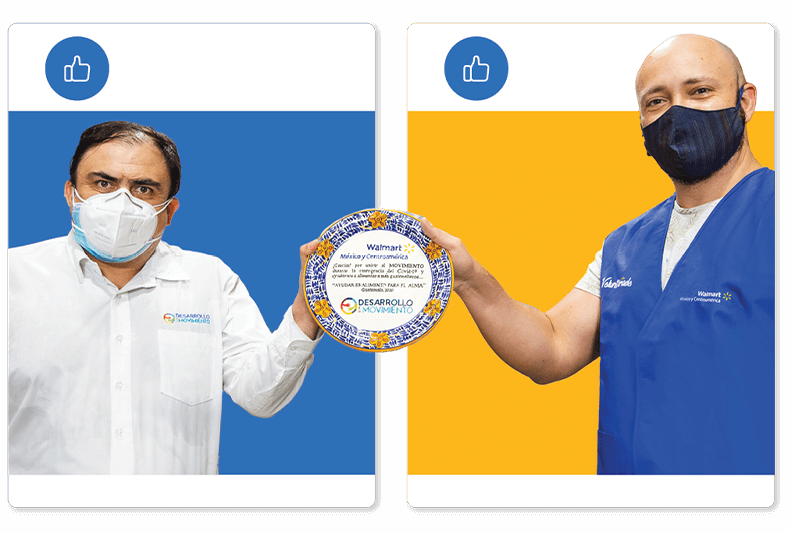 934 tons of support channeled for 618,263 victims of disasters
DISASTER RESPONSE
Thanks to our CCO -Center for Operation Continuity- and our planning and operation practices, we are able to identify, evaluate, classify, and respond quickly to natural disaster and safety events that affect our operations, associates and/or the communities we serve.
What is more, thanks to our infrastructure, the Mexican Red Cross, and the revolving fund for humanitarian assistance that we have in operation, we are able to provide support for different affected communities throughout Mexico. During the first 24 hours after a natural disaster, we donate food, cleaning and personal hygiene items.
In Central America, we faced two natural disasters: the first was tropical storm Amanda, that primarily affected El Salvador; the second were hurricanes Eta and Iota, which hit Nicaragua, Honduras and Guatemala quite hard, leaving hundreds of victims of disasters.
Through Walmart Central America, we made in-kind donations amounting to 10.6 million pesos, benefiting over 231,000 people, with food, hygiene equipment, personal care items, and baby products, among other basic commodities.
Moreover, through our Helping Hands campaign, we were able to collect over 22,000 kilos of non-perishables and other basic commodities, benefiting those who ended up affected.
Tamaulipas: Hurricane Hanna
3,375
average beneficiaries
8.2
tons
Jalisco and Colima: Tropical Storm Hernán
15,625
average beneficiaries
27.5
tons
Oaxaca: earthquake
2,000
average beneficiaries
5.5
tons
Tabasco y Chiapas: Huracán ETA
2,800
average beneficiaries
59.4
tons
Tabasco, Campeche and Yucatán: Tropical Storm Christopher
6,000
average beneficiaries
16
tons
Central America: Tropical storm Amanda and hurricanes Eta and Iota
231,000
average beneficiaries
533
tons
7,055
participating volunteers in Mexico
2,361
participating associates as volunteers
4,694
participating customers and family members, as volunteers
35
volunteerism activities
VOLUNTEERISM
In Mexico, we had the opportunity to conduct volunteer activities only in January and February because with the onset of the pandemic as of March, all activities were suspended.
Nevertheless, community support where our company operates never stopped being a priority. We donated ventilators to the Mexican Red Cross for ambulances transporting patients severely ill with COVID-19. We provided local support through our stores, delivering more than 9 tons of food and hygiene and cleaning items; and we assisted 23,000 senior-citizen volunteer packers, with more than a total of 250 tons of food delivered to their homes.
Through this initiatives and our involvement in different social causes, we keep our role as a social development ally in the region