A year of
Stories
The world will not be the same after 2020, it was a year of great challenges but also of great stories... A year of resilience and unity that has shown us that the way to move forward is to be together, a year of acceleration that has pushed us to work differently and adapt to the new needs of our customers, a year of effort and solidarity that has taught us that there are many ways to help, a year that reaffirmed our strategy and commitment to continue telling stories.
Discover our 2020 STORIES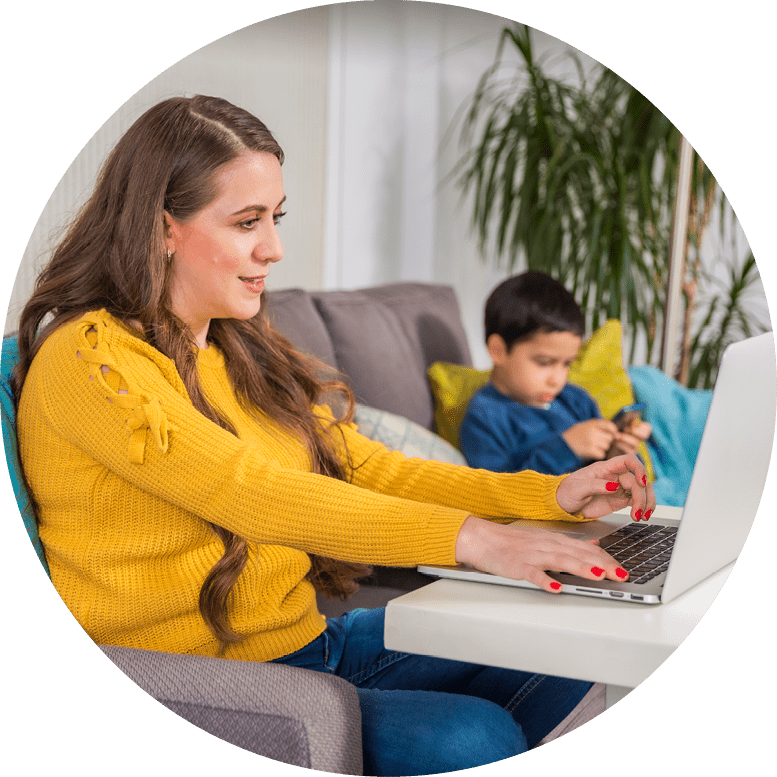 Resilience
We never imagined that what began as a temporary emergency measure -caused by a health crisis- in a matter of months would become a new way of living and working. The safe distancing that was indispensable to safeguarding the health and safety of our staff, led to the decision about working from home and entailed unique challenges in adapting to new circumstances. We set up our place to work and became familiar with platforms so we could remain connected with our associates, looking for ways to conform our work duties to household obligations, including with children in online classes. Moreover, the health crisis compelled us to work at a faster pace and not hinder any activity considered essential. The process was hard, but we can proudly say today that we have surpassed our own limits, proving we are a Company with talented, committed people who strive to move forward and continue delivering great results, benefitting the families who place their trust in us.
Acceleration
Undoubtedly the pandemic changed how we shop. The need for our customers to stay home changed their habit from going to our brick-and-mortar stores to selecting different delivery alternatives. This challenge made us more innovative and accelerated important changes in our way of working. This was precisely the case of Sam's Club, where we rapidly transformed processes to cover the customer demand. We therefore went from having 16 clubs with home delivery to 117 in just three months after the onset of the health crisis. Within 6 months, all 164 of our clubs offered this service. On the other hand, in support of people dedicated to healthcare and all firefighters, free access was granted to our clubs without the need of having a membership. At Walmart, our customers inspire us to be more agile and undertake improvements so they may have an easy and pleasant shopping experience, even in difficult times.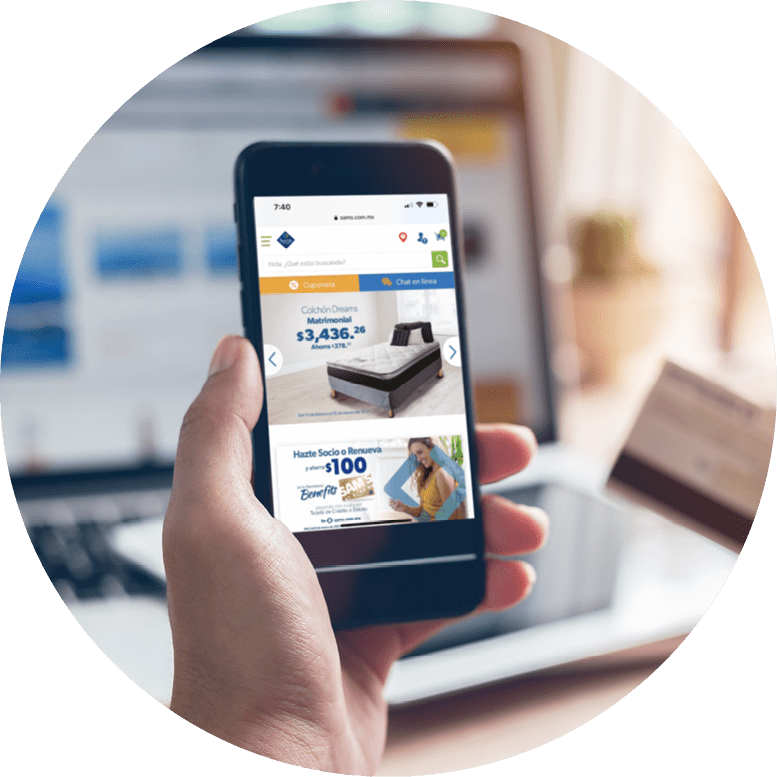 Strategy
The pandemic has led us to pursue different ways of approaching our customers and be in line with their new needs. At Bodega Aurrera, we undertook the initiative of going a step further: through the use of information technology, without leaving aside health protocols, we developed a new communication strategy. In breaking paradigms regarding the digital gap, we conducted virtual tours of customer homes to witness their consumption habits and therefore change our commercial proposition. We restated multi-savings programs to provide greater customer value and extend our offering of homeschooling items, such as desks and computer equipment. Thanks to Home Lives, we discovered new ways of being close to our customers, despite distances. We had the ability to understand them, finding new products that continue providing the best shopping experience on the market.
Unity
The most difficult times are also the ones that teach us the most, and the health crisis we faced in 2020 is no exception. Undoubtedly, one of the most important lessons obtained from this experience is that when we join forces we can make a difference in the lives of many. The COVID-19 Temporary Unit in the Citibanamex Convention Center is a great example. We united with other companies and foundations to achieve what seemed impossible: set up a temporary unit in record time to provide care for COVID-19 patients, thereby lessening the growing demand for hospitals in Mexico's health sector. We are truly fortunate to have been a part of this extraordinary effort that saved over 5,800 lives from the moment it was enabled, and which will be remembered as an exemplary case of what we can achieve together for the common good.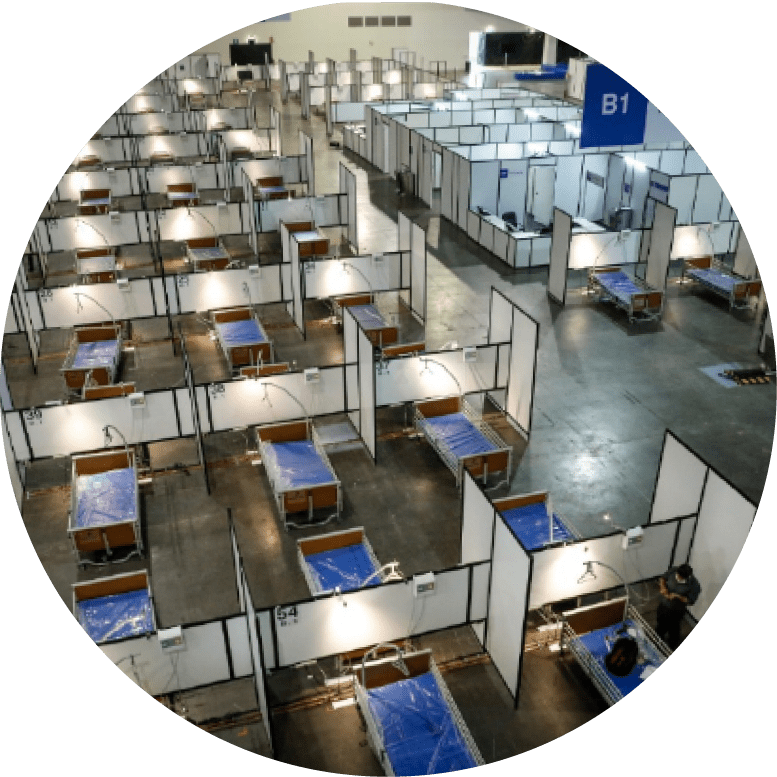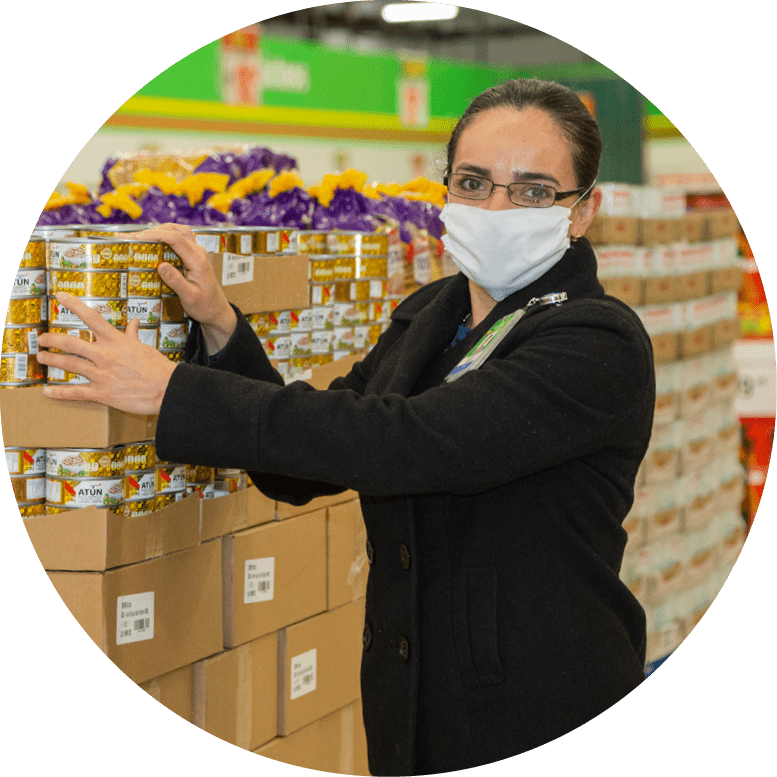 Effort
One of the opportunities afforded us by the health crisis is having developed our empathy and fellowship with other people whose health was at risk. With the purpose of keeping our more than 20,000 store, club, and DC associates safe at home, we developed Apúntate (Sign Up). Through this program, we invited our staff personnel to voluntarily lend a hand in critical stores requiring greater support in the online section, performing such activities as order confirmation, generating guides, and picking items. The response was quite satisfactory: over 520 associates teamed up with us and enthusiastically joined the cause, putting forth all their effort to continue serving our customers and members with the service for which we are known.
Solidarity
Among the most trying experiences we have had to face during COVID-19 is that we ourselves or one of our family members contracts this disease. At Walmart de México y Centroamérica, we not only established protocols to safeguard our associates, suppliers, and customers. Guided by the spirit of solidarity of those with whom we work, we support our associates, especially those who have contracted COVID-19. We established a program to better assist the positive cases on our team as much as possible: we assigned a Business Partner to conduct follow-up, as well as medical personnel, for each associate or family member, from the very first symptom and throughout the entire duration of their illness. They are given 14 days paid sick leave, keeping them at home -which in some cases has meant up to a full year- with all fringe benefits intact. This is our way of showing our associates our appreciation for their talent and efforts, and telling them they are not alone, that we are here for them, and that they can rely on our support and companionship at all times.