5 million
customers shop in our stores every day
Our ambition to becoming a
Regenerative Company
Enrique Ostalé
President of the Board of Directors Walmart de México y Centroamérica
Guilherme Loureiro
President and Chief Executive Officer Walmart de México y Centroamérica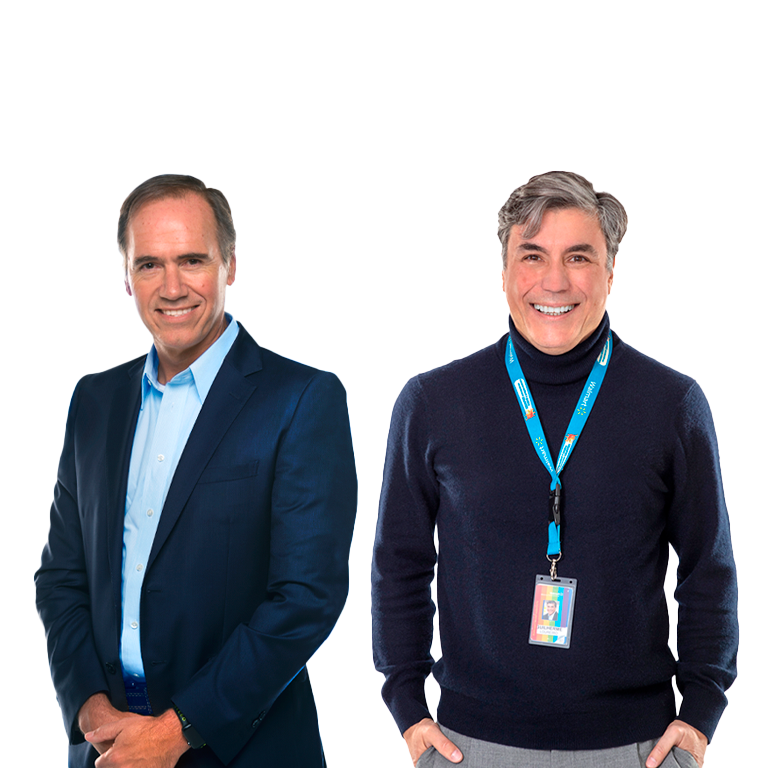 Message from the Chairman of the Board of Directors and from the President and Chief Executive Officer
This has been a year of great challenges for our Company. We continue innovating and adapting to the market to meet the needs of our customers. Our evolution is constant so we may become the leading retail ecosystem in Mexico and Central America.
Read more
Play video
win in discount
80 pb
expansion of price gap vs. competitors in Bodega
80 pb
increase in Private Brands penetration in Bodega
90 pb
increase in Private Brands penetration in total self-service in Mexico
200 pb
increase in Private Brands penetration in total self-service in Central America
LEAD IN OMNICHANNEL
36%
eCommerce sales growth in Mexico
40%
GMV growth Mexico
+760
On Demand stores in Mexico
1,244
Kiosks throughout all our formats
Ecosystem of Choice
2.3 million
Bait users
10x
increase in the number of collection point for remittances
1.7 million
Cashi users
50%
Growth in advertisers in Walmart Connect
ENABLERS
+5 million
customers shop in our stores every day
1 billion
pesos saved in Mexico through Smart Spending project
31
distribution centers
20 en México
11 en Centroamérica
231,259
asociados en total
20 in Mexico
11 in Central America
Financial
736 billion
pesos consolidated revenue
4.9% growth
11.0%
EBITDA margin 7.7% growth
72.8 billion
pesos cash generation 12.3% growth
20.5 billion
pesos invested in strategic projects
opportunity
92%
of goods sold in Mexico are purchased in the country
83%
of goods sold in Central America are purchased in the region
86,260
suppliers in the region1
6,234
jobs generated1
sustainability
68.6%
progress in our zero waste goal1
1,881
tons of virgin plastic eliminated, as compared to 2020, in Mexico
100%
of canned tuna with MSC certification in Mexico
52.5%
of total electricity consumption comes from renewable energy1
community
1,996 million
pesos channeled to social impact programs1
+2 million
beneficiaries1
+36,000
tons donated1
134
foodbanks supported1
ethics and integrity
10.3%
reduction in accidents for associates in Mexico
5%
reduction in accidents for associates in Central America
+52,000
hours of training in our Code of Conduct1
55%
of the members of the Board are independent1
our history
Over 60 years of experience in operating our business has taught us how to achieve results, despite challenging situations.
Omnichannel and Ecosystem
ESG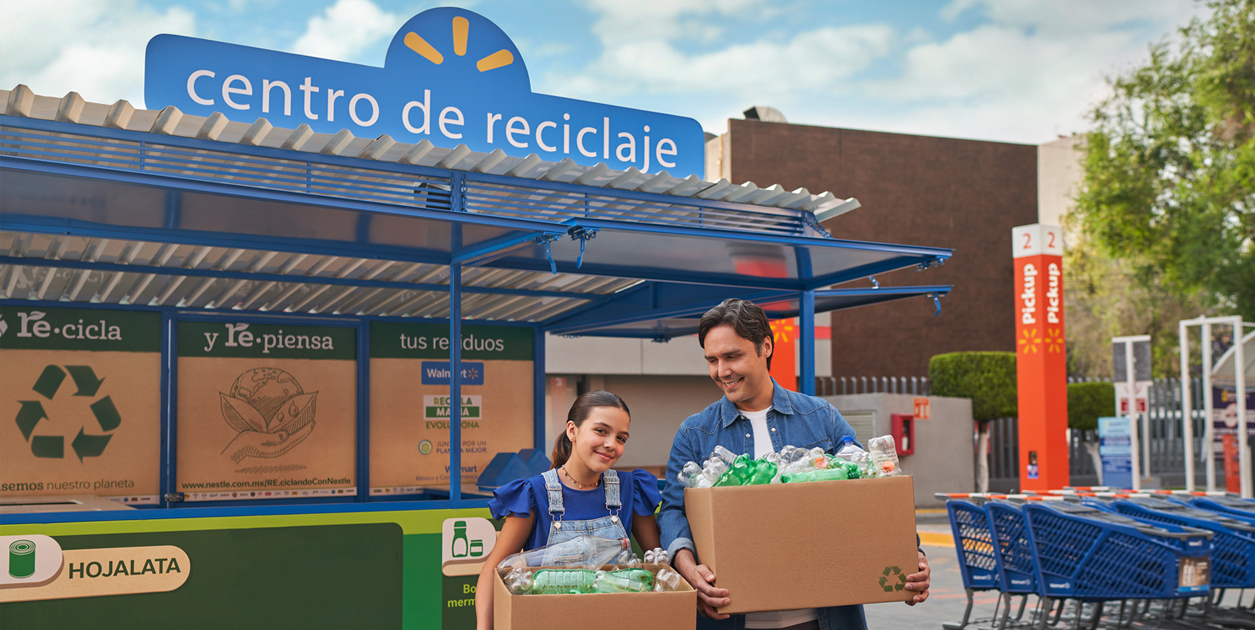 ASPIRING TO BE A
REGENERATIVE
COMPANY
The challenges faced in the world today -climate change, biodiversity losses, economic inequality- among others, have led us to rethink our role and the impact we have on the planet. In sustainability, we have made considerable progress aimed at reducing our environmental footprint and improving the life of people. However, we are convinced we can do even more.
We are on the path to becoming a regenerative company, where nature and humanity are at the center of all our business practices
Being a regenerative company means going beyond compliance and doing what is right to have a positive socioeconomic and environmental impact that contributes to recovering the health and well-being of people, communities, and the planet, creating shared value for our stakeholders and, therefore, for our business
Our FLYWHEEL
Our business is changing and we continue evolving to meet the needs of our customers. The base of our business -the stores- is solid and is nourishing the ecosystem while the new businesses we create earn customer loyalty and reinforce the base so it may continue growing, become stronger, and more resilient.
The more our customers increase their expectations, the harder we work to resolve their pain points and offer them a renovated omnichannel experience. We are headed in the right direction: we have the talent, culture, and assets needed to proactively create the future of our company.
The new strategy can best be summarized by this flywheel of capacities and assets that mutually reinforce each other
Our flywheel places the customer at the center
STRATEGY
In 2021, we went beyond retail to honor our purpose of saving people money to help them live better. We have adapted to the environment and the ever changing needs of our customers, but without neglecting our associates and the planet.
At Walmart de México y Centroamérica, we continue designing and offering solutions that increase customer loyalty. We serve them how they wish to be served, and they have a better shopping experience. Furthermore, we provide them with access to the lowest prices and the benefits of the digital economy.
Thanks to our enablers, progress has been made with this strategy, and our results have been solid in each priority and enabler of the strategy, proof that our customers appreciate what we are doing for them.
Strategic priorities and enablers that accelerate growth
CUSTOMER
CENTRICITY
LOGISTICS
TECHNOLOGY
BEST TALENT