Opportunity
Our goal is to increase inclusive opportunities so our associates may build a better life for themselves and for their families. Likewise, we strive to create economic opportunities for our suppliers, their employees, communities, and for those working in the supply chains.









OUR TALENT
We work to provide our associates a healthy, diverse, and inclusive workplace. Through our Value Proposition for Associates PRODI we established our commitment to supply five benefits of working in our company.
Our talent
by gender
MEXICO AND CENTRAL AMERICA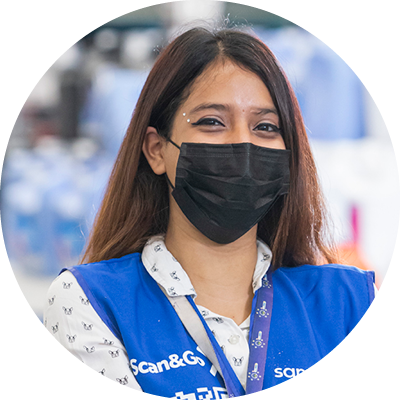 43

million pesos
invested in training
7.2

million
hours of training
23

average training
hours per associate
Dialog with associates
Feedback Month is held each year during two key events: the Engagement Survey, and the Feedback Survey for Your Leader. Both questionnaires are very important because they provide the opinions of over 200,000 associates throughout Mexico and Central America.
The Engagement Index increased to
81%

vs

80%

in 2020

In 2021 we achieved:
89%
participation
in Mexico
79%
participation
in Central America
Our strategy for Diversity,
Equality and Inclusion
We work continuously to create spaces where our associates may develop with their genuine personality and tap into their maximum potential in an inclusive atmosphere where all ideas come together.
1. GENDER EQUALITY
Orange Award
In 2021, Walmart de México was the recipient of the Orange Award for Equality in Companies, granted by the Secretary of Women for the State of Mexico, for recognizing and promoting the implementation of best practices in employment equality among men and women, whose purpose is to combat on-the-job violence, and favor the access, retention, empowerment, and personal development of women at the workplace.
For the fifth consecutive year Walmart de México y Centroamérica was included in Bloomberg's Gender Equality Index (GEI)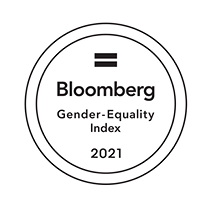 2. SEXUAL AND GENDER DIVERSITY
For the fifth consecutive year, we have been awarded "Best Place to Work" recognition from the Human Rights Campaign, for our culture of promoting #LGBTQ+ Inclusion and for building workspaces that are safe, and free of harassment and discrimination.
LGBTQ+ Best Place to Work Recognition
3. INCLUSION OF
PEOPLE WITH DISABILITIES
We were recipients of the Éntrale Award for our commitment to the inclusion of people with disabilities, granted by the Éntrale Alliance and the Mexican Business Council.
Responsible and
Inclusive Value Chain
We have adopted the approach of creating shared value and make efforts to help our suppliers prosper, identifying opportunities for them to grow with us by building a responsible and inclusive supply chain that is both a reflection of our values as well as the needs of our customers.

51,327
suppliers
in Mexico.
92%
of merchandise sold in Mexico are sourced in the country.
93%
of our self-service suppliers in Mexico are SMEs
34,933
suppliers in Central America
83%
of merchandise sold in Central America are sourced in the region
Diverse and Inclusive Supply Chain
In line with our purpose of creating a culture of safe work and atmosphere, where everyone feels included and treated with respect and equality, we have a supplier inclusion program. It offers efficient working conditions to those companies owned and operated by minorities, women, people with disabilities, and members of the LGBTQ+ community, as well as also making their own business grow alongside us.
Developing Our Supply Chain
Through our Adopt an SME program, we help small and medium-sized companies increase their sales and develop their operating, financial, and logistics capabilities.
The purpose of the program is to endow our suppliers with a broader vision of the business with tools that assist in enhancing their performance, thereby strengthening their commercial strategy.
ADOPT AN SME
Each year, we select the suppliers with the greatest potential, so they obtain training and mentoring, allowing them to improve performance and reinforce their commercial strategy:
26
suppliers supported, who offered their products in Bodega Aurrera, Walmart and Walmart Express, nationwide
50%
increase goal for sales in 2021 achieved 104% accomplishment
+151
million pesos in sales posted for 2021
23%
of suppliers who are part of this program are women
Our associates participate in helping companies focus their efforts on learning about retail
In 2011, the Walmart Mexico Foundation created the Small Farmer program with the purpose of increasing income for Mexican farmers, through training sessions that help them to drive their agricultural, logistics and entrepreneurial production processes. This has afforded them the opportunity to market their products in our units under preferential conditions or in any other self-service, and to even export them.
SMALL FARMERS
In 10 years we have achieved the following:
36
agrobusinesses currently
selling
23,637
small farmers
with training
1,149
million pesos
generated in sales
42
crops benefited
in 18 states
1,196
communities benefited
569
million pesos in purchases from small farmers
19%
women farmers
benefited
Fertile Soil is a support program for SME farmers who seek access to a safe market, direct purchases, technical advice, and specific investments in equipment and the purchasing of raw materials.
During 2021, 1,553 people received training, of which30% were women, in reduced environmental impact techniques, enhanced productivity, guaranteed food safety of products we purchase and how to increase sales.
We purchased a total of more than 1.7 billion pesos from these farmers, representing 68% of the produce and cereals sold by our stores in Central America.
FERTILE SOIL RESULTS
MERCHANDISING
A Helping Hand to Grow is the program through which the Shared Value Initiative fosters the development of SME manufacturers, with special attention paid to the economic empowerment of women.
A HELPING HAND TO GROW RESULTS
SALES
2019
10.5%
$1,035 millions
2020
12.1%
$1,193 millions
2021
10.5%
$1,227 millions
PURCHASES
10.5%
increase in
sales by SMEs
11,111
families benefited