OUR CAPABILITIES
STORES AND DIGITAL
PLATFORMS
Throughout the years we have been able to delight different customer segments with our service in the 685 cities where we operate, adapting our offering to customer lifestyles and expectations, and expanding our assortment to favor those customers who are most price sensitive.
We have evolved the shopping experience for our customers by combining solutions in our brick-andmortar stores and digital platforms, with a robust omnichannel proposal and the commitment of maintaining our Every Day Low Prices.
OMNICHANNEL STORE
In our omnichannel stores, we combine the benefits of the brick-and-mortar store with the advantages of our digital platforms. Within the stores, our customers can do online shopping through kiosks and extended catalog screens, with the option of paying online, at the checkouts or, in the case of On Demand purchases, paying upon order delivery. In addition, they can choose to receive merchandise via store pickup -either at the module or in their caror via home delivery. Our omnichannel strategy allows us to leverage our broad coverage via stores, by equipping them with digital capabilities.
In Mexico, 85% of the population in major cities lives within 10 minutes of one of our stores.
586
On Demand stores in Mexico
1,349
Pickup locations in Mexico
Store with omnichannel capabilities
We enhanced shopping experience offering 5 omnichannel capabilities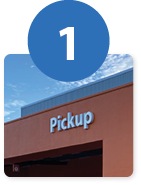 Omnichannel frontage
Easily identifies our omnichannel stores
Drive thru pickup
Digitally buy and pickup without leaving your car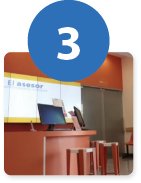 Pickup center
Pick up your online or call center shopping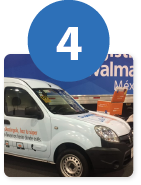 Home delivery operation
We strengthened our operation and redesign last mile to accelerate our home deliveries
eCommerce Kiosks
Extended catalogue offering a wide variety of products with the best prices
Digital Transformation
Streamline the payment of products directly and safely, through selfcheckout or self-scan
We improve and extend our platform offerings to make the lives of our customers and members easier, through On Demand service that provides the possibility of delivering over 52,000 products the same day in any of our business formats. Likewise, we have an extended catalog through Marketplace, with over 1,000 sellers offering a variety of products at the best prices.
In Central America, we developed and launched an online shopping platform, offering an extended assortment from our catalog, so we enabled it with omnichannel home-delivery and pickup capabilities from more than 200 stores. This covers 60% of the territory in five countries, for our Bodega, Supermarket and Walmart formats.
Extended assortment:
Bodega Aurrera en línea
Walmart.com.mx
On Demand:
Superama.com.mx
Despensa.bodegaaurrera.com.mx
Walmart.com.mx
Sams.com.mx
Centroamerica.walmart.com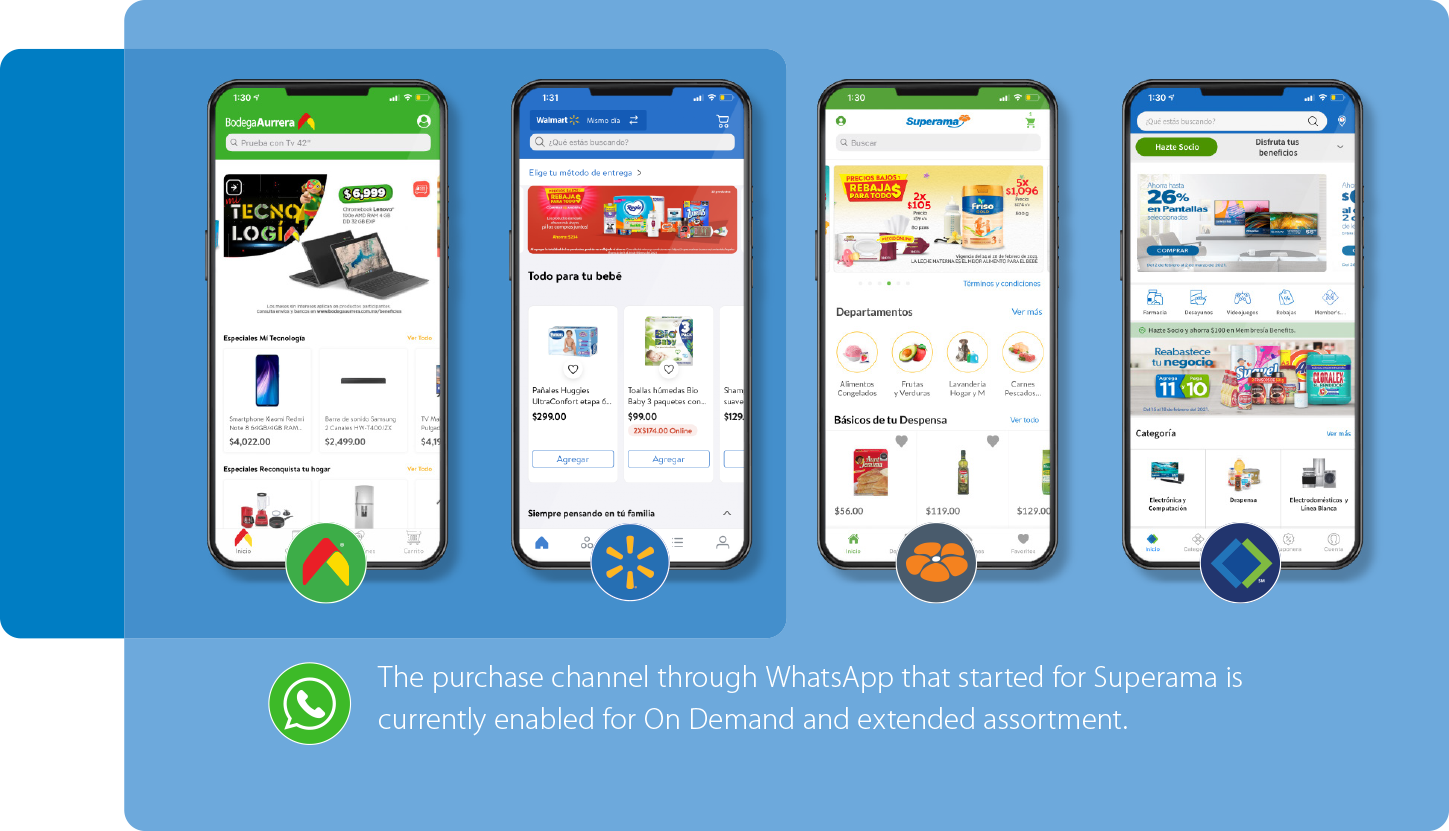 SUPPLY CHAIN
LOGISTICS NETWORK
31 Distribution Centers, 19 in Mexico and 12 in Central America
We traveled over 306 million kilometers to keep our promise of same-day delivery
We currently have the most robust omnichannel logistics network in the country. In keeping with the decision to continue with our investments, not delay our growth, and continue reinforcing our logistics infrastructure, we opened three DCs in 2020.
During March, we opened one Fulfillment Center, in Estado de Mexico, to supply all our stores nationwide, thereby creating 350 jobs. This DC will be the spearhead for eCommerce platforms in the center of the country, supplying 22 states throughout Mexico and focusing primarily on the Center and Southeast regions.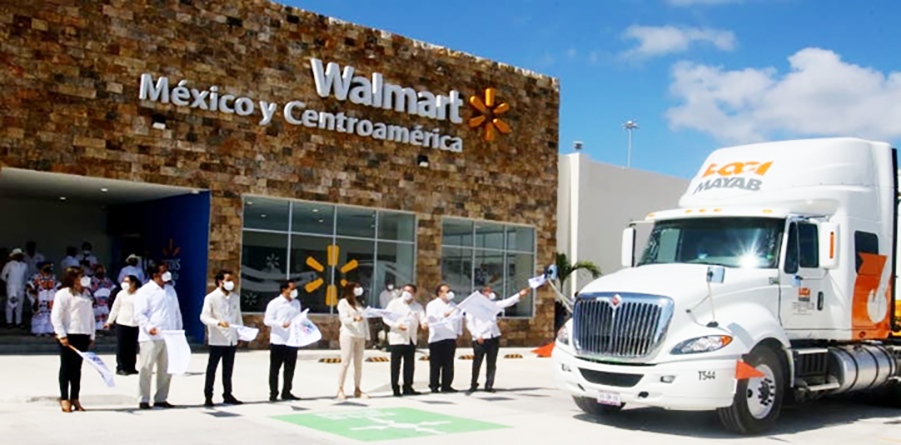 In September we opened two omnichannel DCs; one in Merida, Yucatan, to supply the whole country, focusing on the Center and Southeast, creating over 725 direct jobs; and another in Chihuahua, serving 58 units from different formats in NW Mexico, creating over 777 direct jobs.
In continuing with our growth plans, this year we began construction of two new distribution centers:
DC Villahermosa for Fresh, located in the municipality of Cunduacán, Tabasco. It will supply seven states, and serve more than 500 stores from all our formats.
DC Mexicali, in Baja California. Its doors open in 2021, thus strengthening our logistics network in the states of Baja California and Sonora, supplying stores from Bodega Aurrera and Walmart.
In a year where digital purchases became increasingly prevalent, we emphasized eCommerce logistics to reinforce our strategy and design initiatives with digital specialization
We have built the supply chain that is supporting the business of the future. Efforts in previous years to reinforce our omnichannel capabilities have enabled us to successfully overcome the difficulties caused by the health emergency, leveraging the infrastructure built in a better way.
We have risen to the challenge of providing merchandise to our stores, thus improving productivity. We reinvented the last mile by processing merchandise in less than 24 hours. We managed a 50% reduction in the time that supplier transportation remains at the DCs. We are also reducing the time the transportation is at the store, making the merchandise flow more efficient.
We have adopted digitalization in our way of working. For operations visits, a traditional plan with which we personally tour the DC, this year we made virtual tours for the first time. This allows for more detailed overseeing of DC operations, and the possibility of involving more company areas so they can join the initiatives being implemented and strengthen operations through collective expertise.
To continue maintaining high service levels, we invested in enhanced collection terminals and tracking systems to obtain information on real time location and delivery of merchandise.
We continued developing future leaders in logistics; in Mexico, we promoted 1,497 associates and trained more than 19,000. In Central America, we offered the Business Project Management course for training in process management methodologies. In addition, we established a strategic alliance with Franklin Covey, who provided training in Six Critical Leadership Practices for, logistics manager development.
Despite having solid logistics operations, we continue working on being the spearhead in supply chains. Solutions have been developed through innovative technological platforms like Blockchain and the Internet-of-Things, both of which are important concepts being developed to operate the DCs of the future and, in this way, increase our business potential in the following years.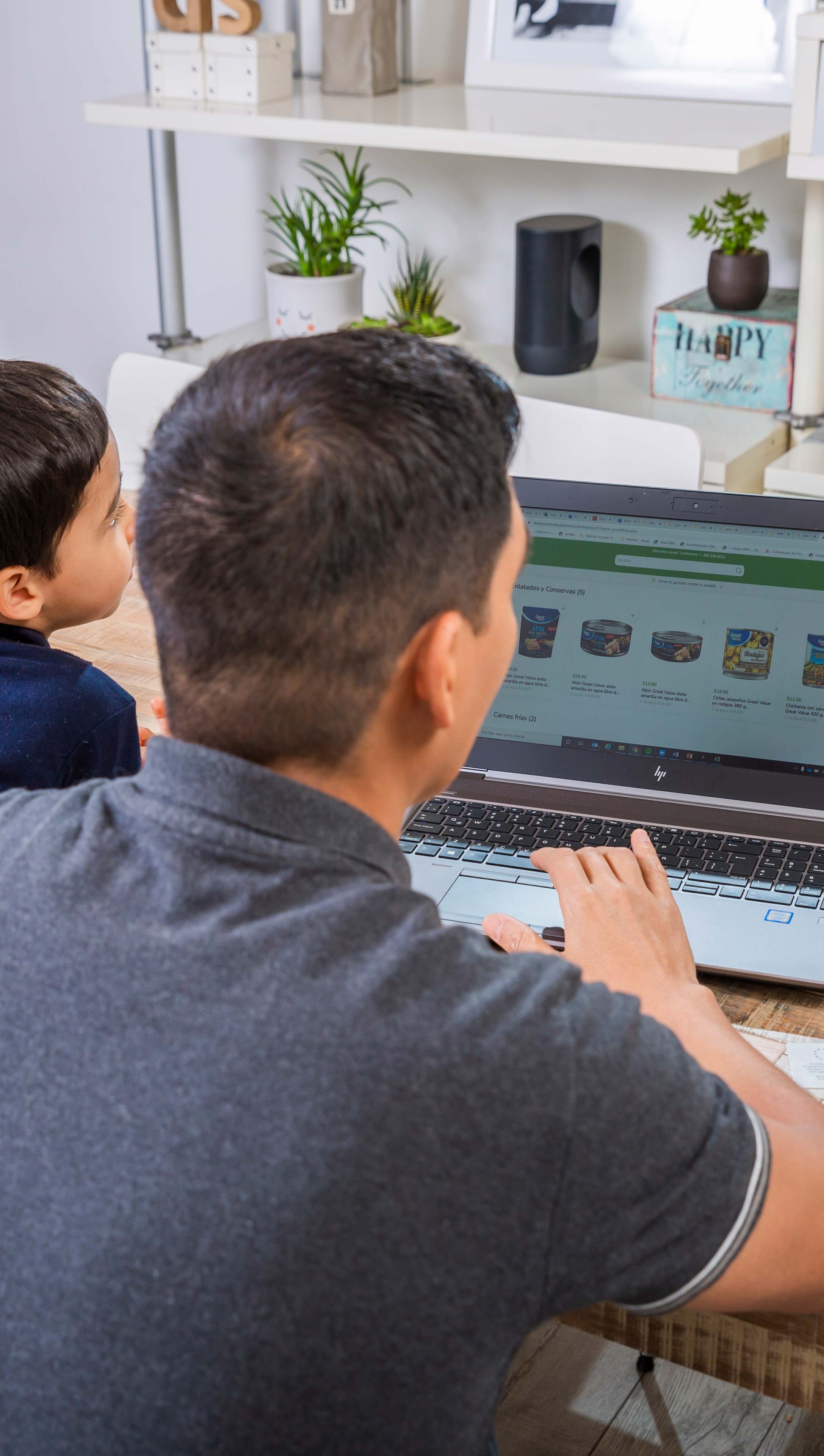 One of our priorities and the most important pillar of our business model are our associates. They are at the center of our decisions and every day we make sure to meet our Associate Value Proposition. As part of this proposition, we offer the benefits of working with a purpose, where there are everyday challenges that enable everyone to fulfill their dreams and enjoy what they do in an inclusive and diverse work ethic. At Walmart de México y Centroamérica, our associates can be 100% themselves.
Within our company, associates have the possibility of developing their skills, growing and being successful with the certainty that there is no wage difference due to gender, age, religion, sexual preference or political ideology.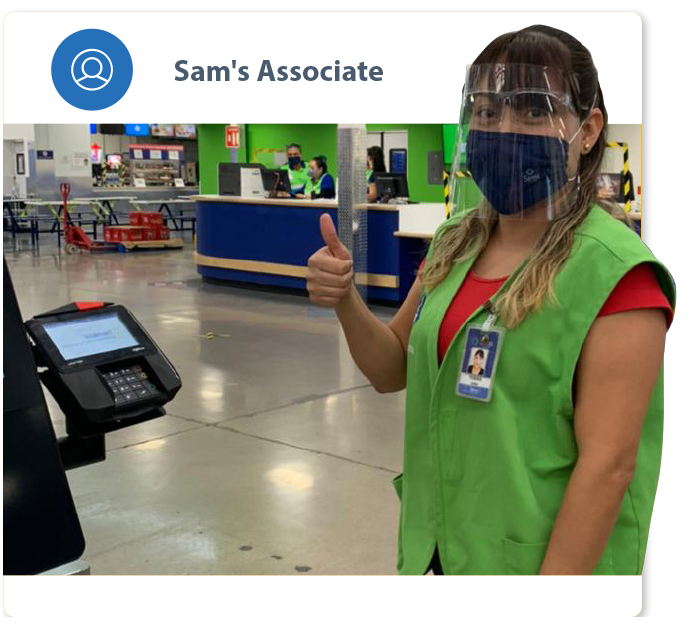 Training is constantly offered through different programs based on individual needs detection. This year, before the pandemic, we offered training via virtual means, providing the tools needed for personal and professional growth.
In Mexico, we designed training programs that focus on our leadership cross training, agility, and functional-technical aspects. In Central America, the Operations Academy was launched seeking the development of our store associates, with the intention of reinforcing the frontend, backstore, fresh, and groceries. In addition, we supplied training to strengthen leadership, managerial, and project management skills, among others.
Our company is firmly committed to the personal and professional well-being of our associates; we work and strive to offer a worklife balance for our great family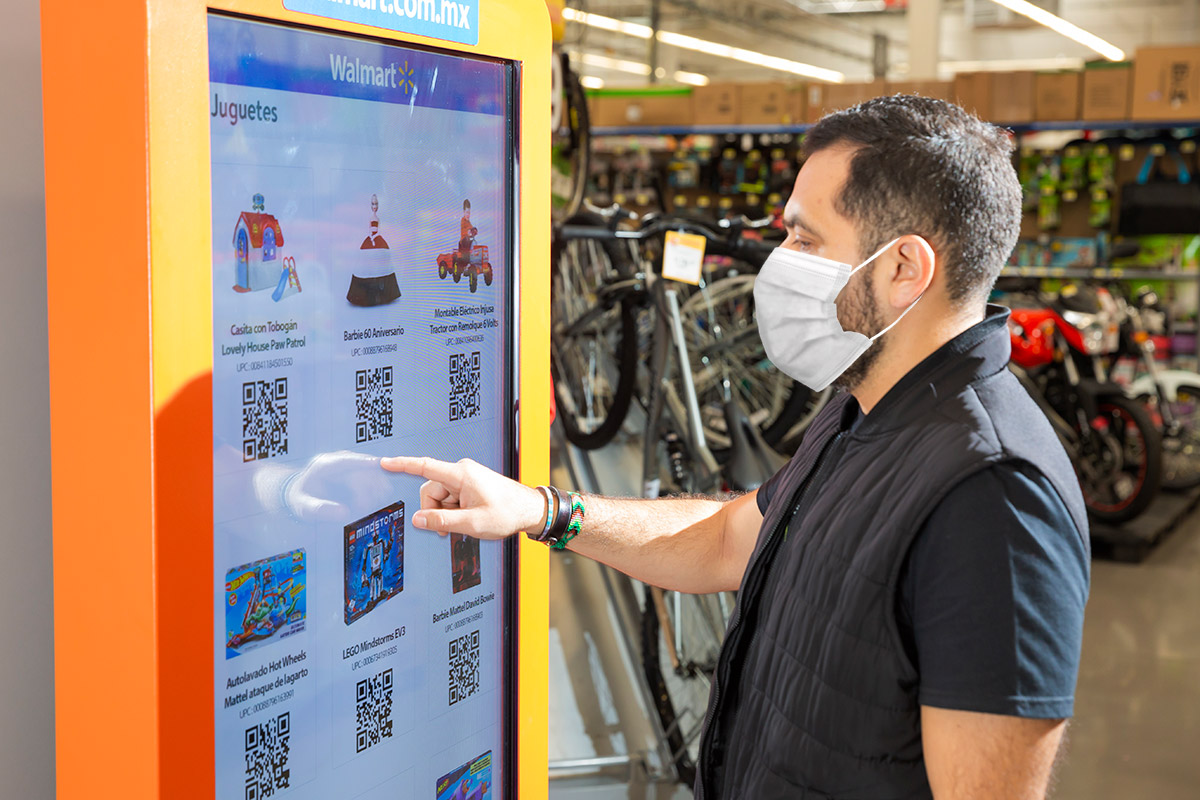 Our customers are at the center of our decisions and our efforts are aimed at offering an innovative shopping experience to keep their preference and our leadership position
We make use of technological tools and processes to convert data into information, based on which we have made the decisions that guided several aspects of our business this year.
Our data and customer intelligence office has created an impact on our operation and led to creating solutions to continue building the Walmart of the future.
This year, seeking to adapt to the situation caused by COVID-19, we rely increasingly more on data to understand the changes in our customers' habits and the new national and international norms; the change in customer spending; the impact it has on the average ticket; and the purchasing dynamic by geographic region, commercial division, and format.
These contributions allowed us to assess our present, providing us with a useful tool and information to act in consequence, and execute models that allow for reacting and planning the short and mid-terms.
This is why we developed our own predictive model based on available information, projecting possible scenarios of the epidemiological stages for the second, third, and fourth quarter in 2020, and the possible impact on the business and our commercial campaigns.
The results were a guide during the first months of the pandemic. This data was employed by the commercial offerings team to update their third and fourth quarter planning, being ahead of the Holiday season, of toy sales, and of the Fin Irresistible (Irresistible Weekend).
Moreover, this implied that logistics and merchandising decisions would be made in line with having sufficient inventory to meet eCommercebased shopping levels.