MESSAGE FROM THE CHAIRMAN OF THE BOARD OF DIRECTORS AND FROM THE PRESIDENT AND CHIEF EXECUTIVE OFFICER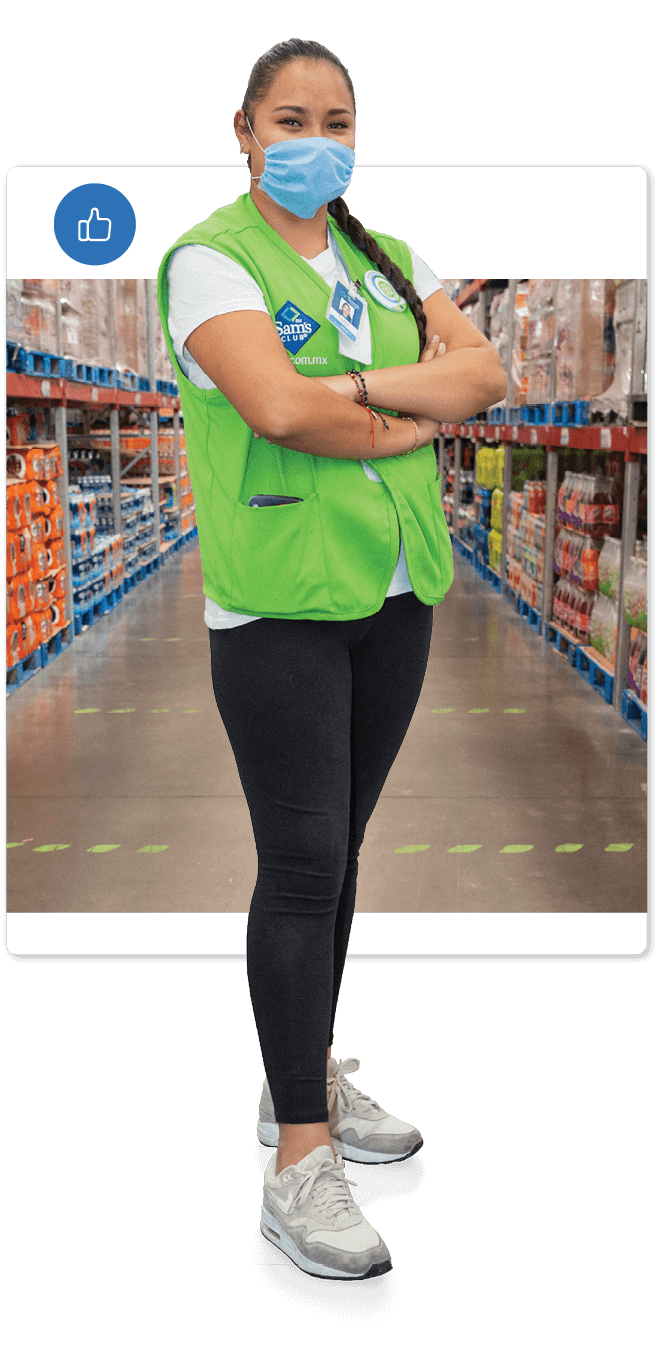 For our company, the responsibility of maintaining an essential business in operation during a health crisis like none other, has allowed us to learn from the process, reinforce our principles, and be clear about our strategy. Based on this, we defined five priorities that guided our decisions throughout the year.
Our first priority was to support all the associates working daily in our stores, clubs, and DCs
We are very proud of their efforts; thanks to their work and dedication, today more than ever we continue delivering our purpose of helping people to live better. In addition to serving our customers, they managed the business effectively and we were able to progress in the implementation of our strategy. In addition to the necessary protection equipment to do their jobs, those associates considered vulnerable were granted permission for paid leave of absence; two extraordinary bonuses were given to all store, club, and DC associates; we changed the payment frequency of their salary from biweekly to weekly; and we set up a medical line to assist in the health and wellness of our associates and their families.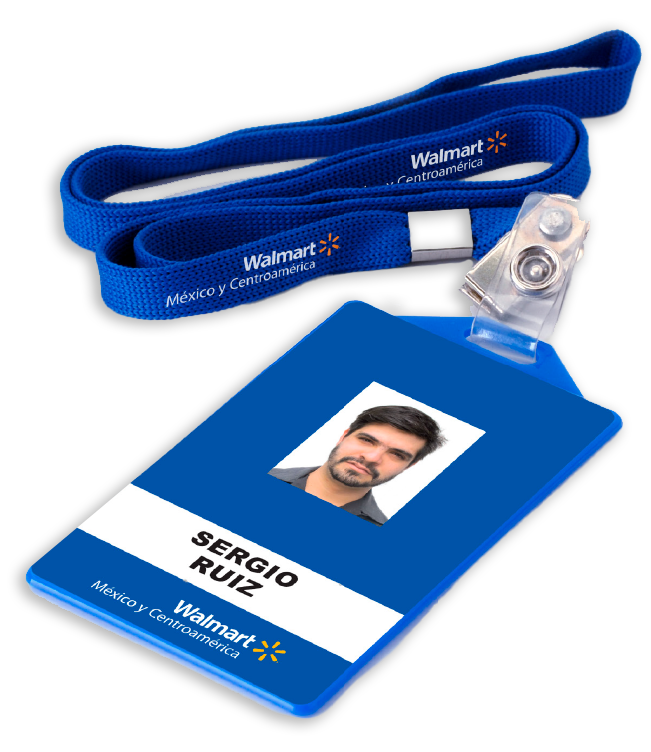 Our second priority was to serve our customers by providing access to essential products, keeping them safe
Thanks to the work of our associates, we accomplished our second priority, which was to serve our customers by providing access to essential goods, in addition to committing to their health by following the recommendations made by authorities for entering our stores and clubs; installing acrylic shields at the registers; designating safe distancing in high traffic areas; and setting aside areas for delivery and pickup for vulnerable customers. We worked closely with our suppliers and partners, guaranteeing in-stock in our stores and clubs at the lowest prices possible.
In conjunction with the Mexico City government, we created a basket with over 300 items at the lowest prices on the market and which we called Los Esenciales (Essentials), thus honoring our philosophy of Every Day Low Prices.
Our supply chain remained in operation non-stop. We reinforced our omnichannel infrastructure in logistics and technology so our customers would have their products in their homes, how they wanted to receive it, at the lowest possible price. We are very proud to know that our customers appreciated this effort, rewarding us with their loyalty.
Our second priority was to serve our customers by providing access to essential products, keeping them safe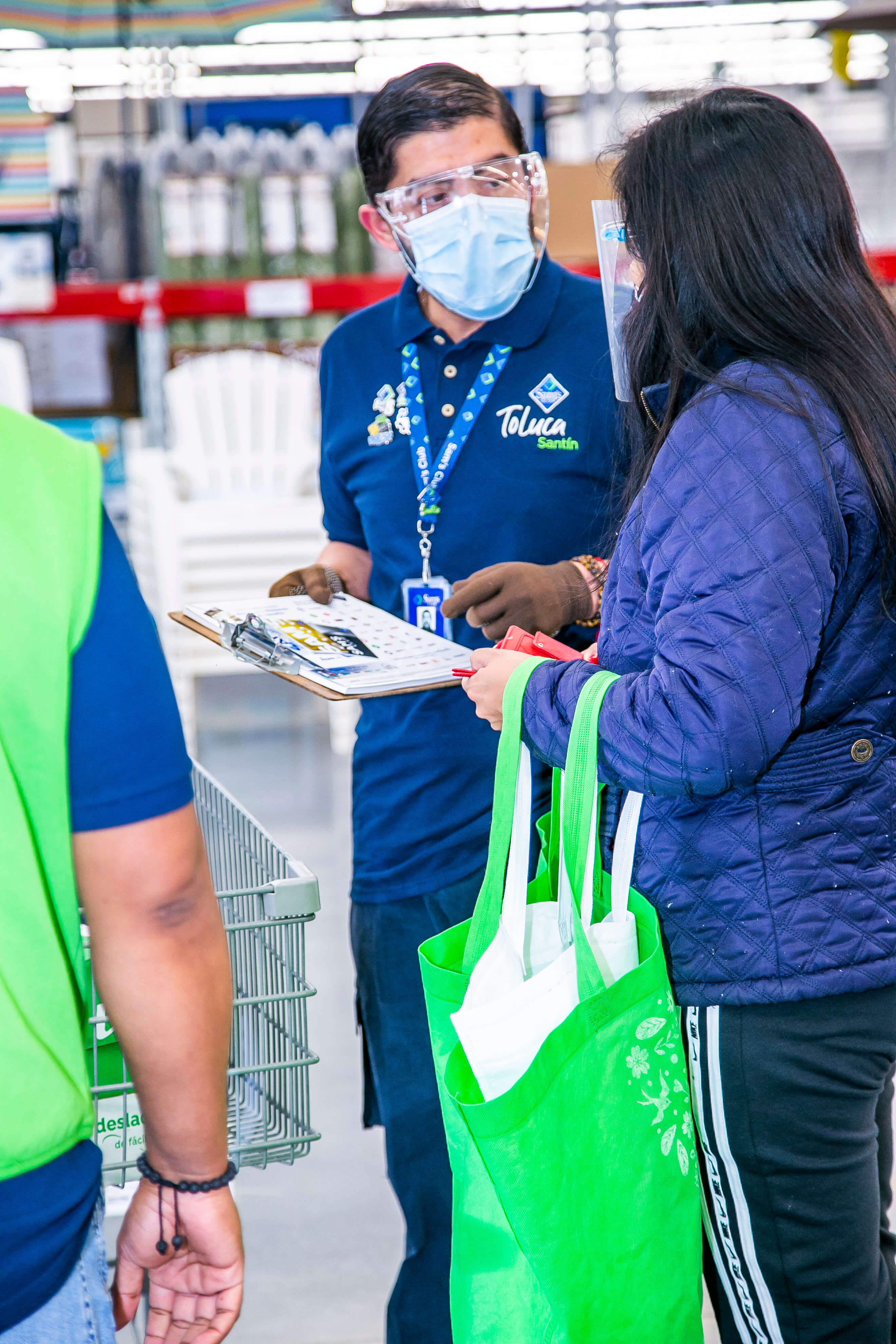 As our third priority, we focused on helping each other, including the communities we serve and our suppliers
Because of the health crisis, we donated 130 million pesos to finance the COVID-19 temporary unit, which provides medical attention to health sector patients in Mexico City. We also donated over 250 tons of food for more than 22,800 senior-citizen packers.
The complications of the pandemic also affected our small farmers, and therefore we decided to provide support by reducing payment terms to seven days and extending our factoring program at competitive rates. We waived rent payments for our small tenants and we worked with them in employing their personnel during demand peaks.
Our fourth priority was to manage the short term effectively, financially and operationally
Total Revenue
MXN Billions
Operating income
MXN Billions
Our fourth priority was to manage the short term effectively, financially and operationally
We always balance the short and long terms in our investments; the resources invested in our omnichannel business enabled us to immediately provide an essential service to our customers throughout the crisis, while building long-term capabilities and infrastructure, and continuing to create value for our different stakeholders.
Our performance has been consistent; our same-store sales growth continued to be our main growth driver. In addition, we managed to accelerate the contribution of eCommerce to total sales growth. At a consolidated level, excluding one-time effects, our results were positive. Revenue amounted to 701.7 billion pesos, an 8.5% increase over last year. SG&A grew 9.3%, representing 14.7% of total revenue, quite similar to 2019 levels, thanks to our operating discipline and in spite of high expenses incurred due to the pandemic. Operating income grew 9.7%. EBITDA totaled 77.2 billion pesos, a margin of 11.0%, remaining in double digits like in 2019.
*To improve visibility of our business performance, we are including a retroactive estimate of the effect that the implementation of IFRS 16 would have had on 2018 financial results. These pro-forma figures are not audited, but are based on audited results reported in 2018 and were adjusted with our best estimates to show the effects related to the adoption of IFRS 16. It is important to point out that all references to the previous year's results are based on pro-forma figures for 2018.
The fifth priority was to drive our strategy, even amid times of crisis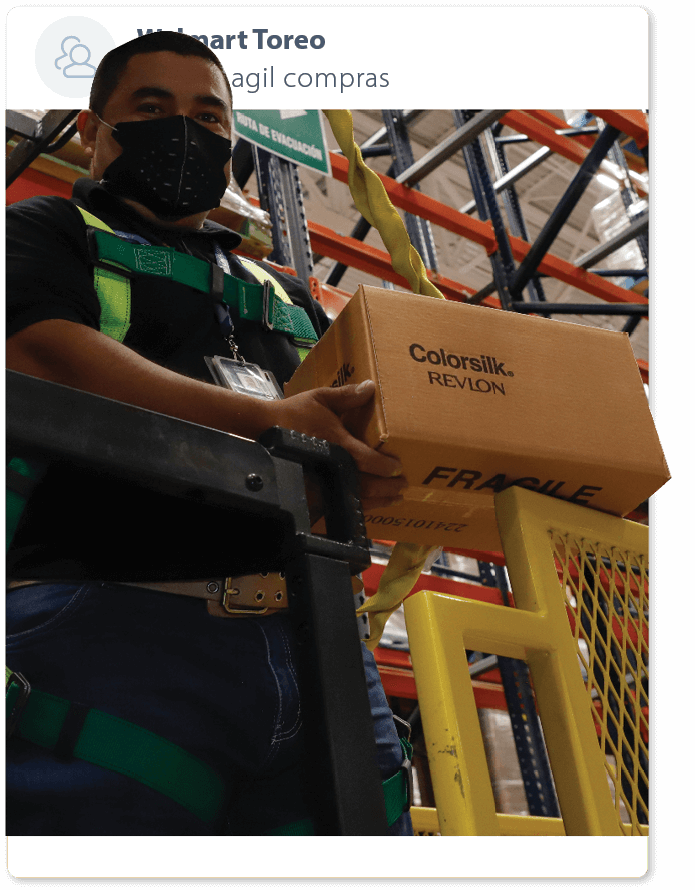 Our results allowed us to have the resources for innovation and investment. Therefore we did not delay our growth and we invested in technology and infrastructure, enabling us to continue building the future because we believe in the long term potential of the region.
Once restrictions for construction were lifted by the authorities, we resumed our growth plan for new stores at an even faster pace. This effort to maintain our strategy, allowed for a 1.5% contribution to total sales by the new stores.
We expanded our logistics network with an eCommerce Fulfillment Center in Estado de Mexico, and we opened two new omnichannel DCs, one in the city of Merida, and another one in Chihuahua, permitting us to broaden our coverage nationwide, supplying more units of all our formats. Moreover, we laid the first stone of the Villahermosa and Mexicali DCs, to continue developing our logistics strength.
We launched the Bodega websites for both our extended catalog and for Despensa a tu casa (Grocery Home Shopping), as well as enabling the On Demand service in 101 Bodega stores and 164 Sam's Club units that had not been planned for that year. Thanks to the progress achieved, we were able to rapidly and efficiently serve thousands of families in communities that benefited from our presence so they could remain safe without leaving home. Maintaining the strategic approach for expansion and omnichannel capabilities.
In Central America we opened 19 stores throughout the region, representing an additional 17,538 m2 of sales floor. We developed and launched an online shopping platform, with which we enabled 200 stores to cover 60% of the territory with the presence of our Bodega, Supermarket, and Walmart formats in five countries, offering home delivery and pickup services. Also, we implemented the first store with a self-checkout system in the region, that is, Walmart Heredia Este, where our customers can enjoy a renewed shopping experience.
The year 2020 was also a year of innovation. We continue to work focused on our customers and on enhancing their experience. We welcomed Walmart Express, a format with efficient assortment, low prices, and a more robust omnichannel value proposition. Our prepaid mobile phone service was launched in Mexico, called BAIT, (Bodega Aurrera Internet and Telephone) which offers an affordable and inclusive mobile connectivity service in support of Mexican families.
At Walmart de México y Centroamérica, each year we challenge ourselves to take better decisions and to create Shared Value for our stakeholders. We firmly believe that as a successful company we go a step beyond; our long-term objective is to improve the systems on which we rely, such as developing the labor force or supply chains. This is not only to generate the trust of our customers, but also to improve supply security, product and service quality, efficient cost and expense management, generate new sources of revenue, and attract and retain the best talent. In reinforcing these systems, we move forward towards being a responsible company while also maximizing the value of our business.
We continue working each day to improve our Associate Value Proposition, which we call PRODI, an acronym that describes the five promises encompassed, and which represents all the benefits of working in Walmart. We have evolved the way in which training takes place, by changing our offering from live to digital.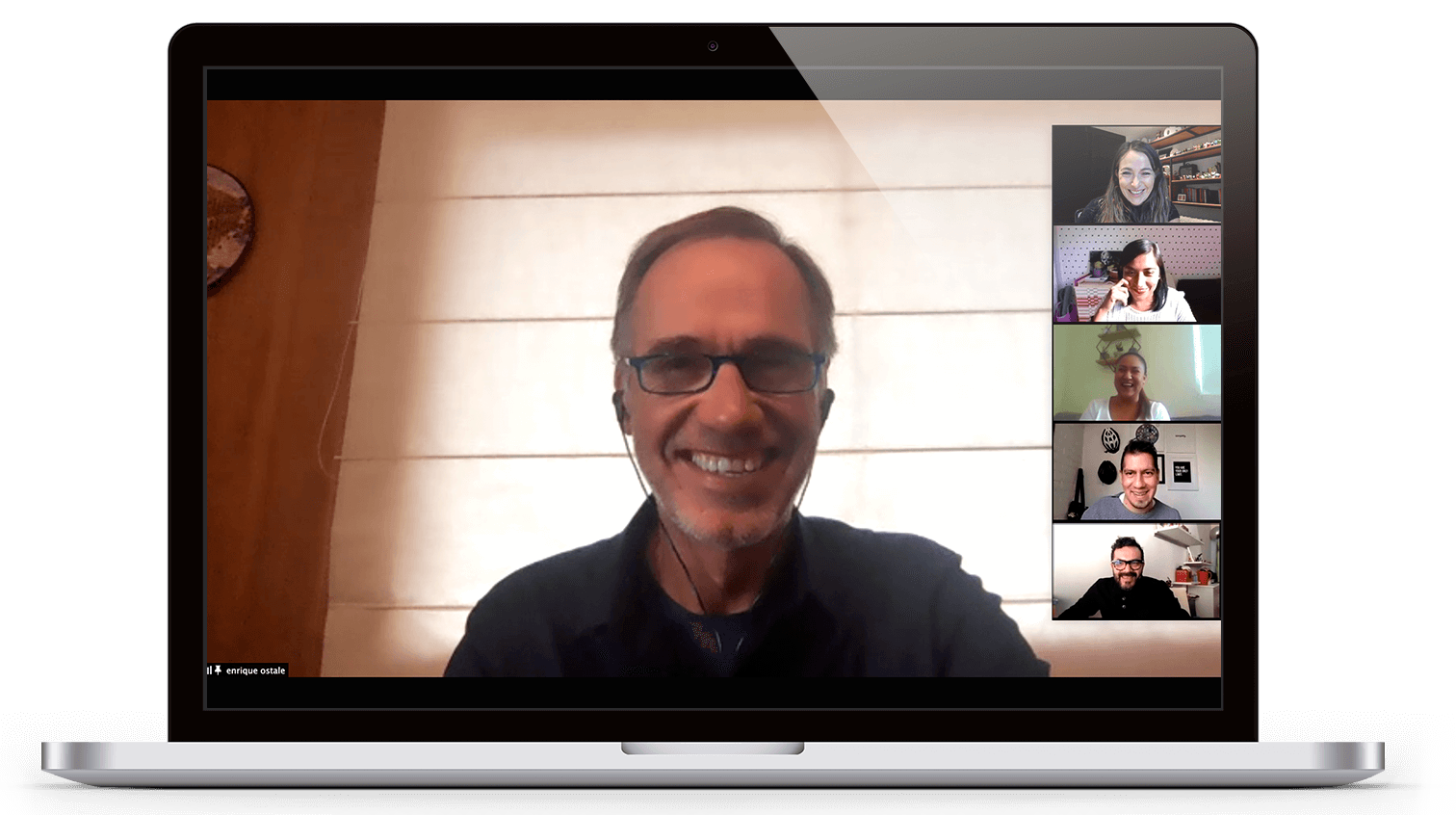 We have made considerable progress in our Diversity and Inclusion strategy, through which we promote equality among our associates, offering them safe workplaces, respecting them, and accompanying them along their path to development in the company. We were given recognition as an inclusive company with the Éntrale award, and Human Rights Campaign certified us for the fourth consecutive year as a company that promotes diversity and LGBT+ community inclusion in the workplace.
Thanks to technology and different tools, we have been able to offer great learning opportunities to our associates, in whom we have invested 7.6 million hours of training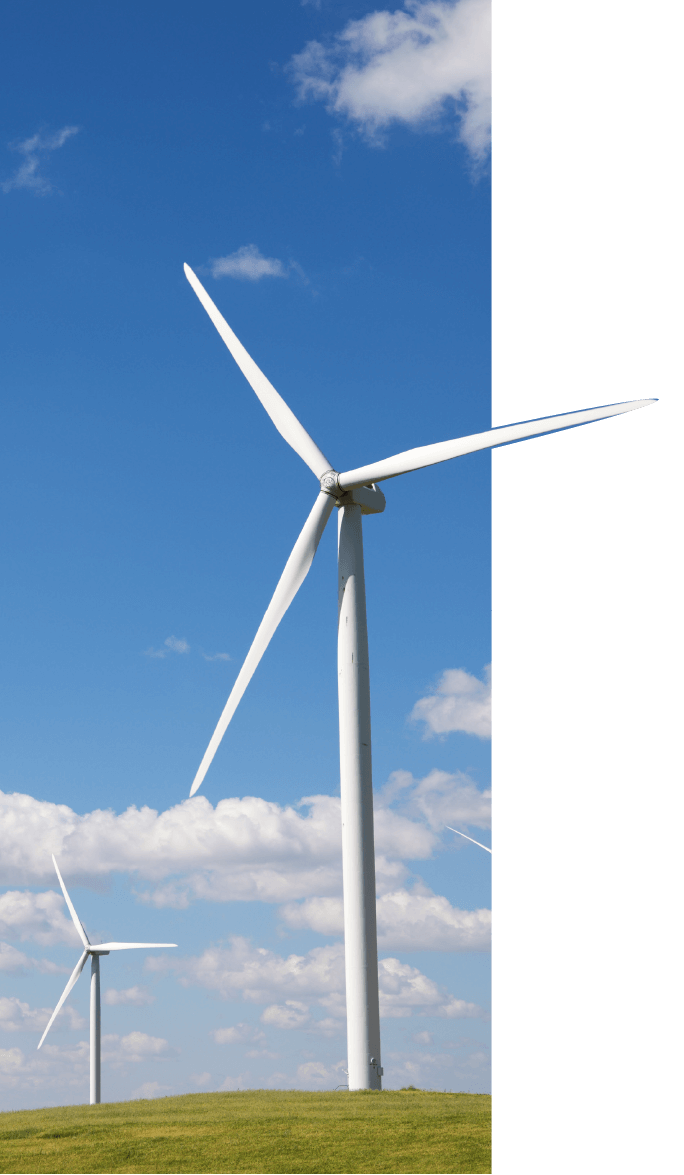 Currently, 80% of our stores in Mexico are supplied with renewable energy and we reduced our emissions by 2.8%, as compared to last year
This year we focused on the here and now, without overlooking our responsibility to sustainability, our communities, and the planet. Stemming from the urgent need to act in light of the climate change crisis, this year we assumed the commitment of becoming a regenerative company by 2040.
Also, in Mexico, we achieved that 75% of our waste was no longer sent to landfills and we installed 12 permanent recycling centers as part of our Reciclamanía Evoluciona initiative.
We are moving towards being a Net-zero emissions company, placing environmental protection and restoration at the center, understanding its importance for ecosystems and biodiversity. We are convinced our role is key to achieving a sustainable future.
Throughout the years we have continued proving we are a resilient company, capable of innovating, executing, and delivering results. We have laid the foundations for a solid company that is ready for the future.
Thank you for your interest in our company.

Enrique Ostalé
President of the Board of Directors Walmart de México y Centroamérica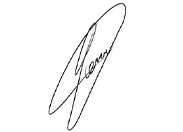 Guilherme Loureiro
President and Chief Executive Officer Walmart de México y Centroamérica