VALUABLE NEIGHBOR
One of our strengths is our human capital, who day after day not only help to provide enhanced shopping experiences for our customers, but who also provide community services.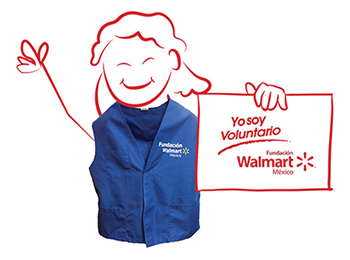 In Mexico we launched the Valuable Neighbor Communication Program in 1,291 stores and clubs, so as to publicize the activities performed by our associates in favor of the communities they serve. With the placing of bulletin boards in visible areas, the Program communicates the contributions made by the corresponding store or club under three headings:
Donations: Food donated to not-for-profit institutions
Community Support Activities: Those performed inside or outside their units, such as volunteerism or assisting customers in vaccination campaigns or with specialized classes
Sustainability: Data on recycling, energy and water savings accomplished
Through this communication we have elevated the awareness of our customers and members on the positive effect our units have in the communities where we operate.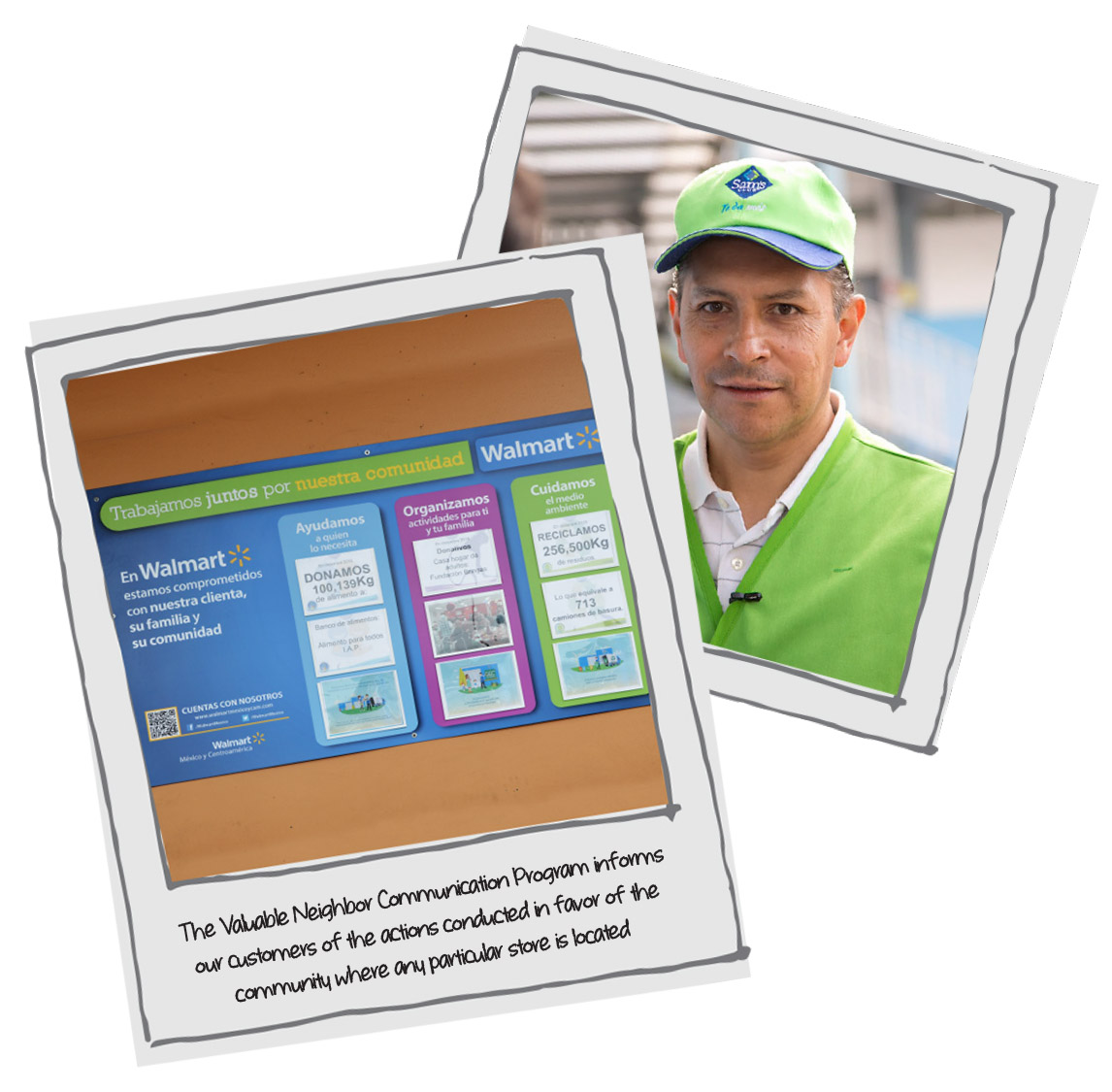 With the experience of our top management, we have been able to create the Specialized Volunteerism Program, whereby our top management share their expertise so as to develop small suppliers by being personalized mentors, and by helping to select projects to be financed.
As motivation and in order to reward the participation of our volunteers, we recognize our volunteers, the format, the city, and the distribution center -of the year- during our most important annual meeting; they are all celebrated as examples of the service that characterizes our Walmart Culture.
During 2015, we migrated our Volunteer Baggers Program for Mexico from young to senior citizens, to whom we supply in-store accident insurance and uniforms, at no cost to them. We received recognition from INAPAM -the Mexican Institute for the Elderly- for having benefitted 5,803 senior citizens at the front-end of our Self-service units.